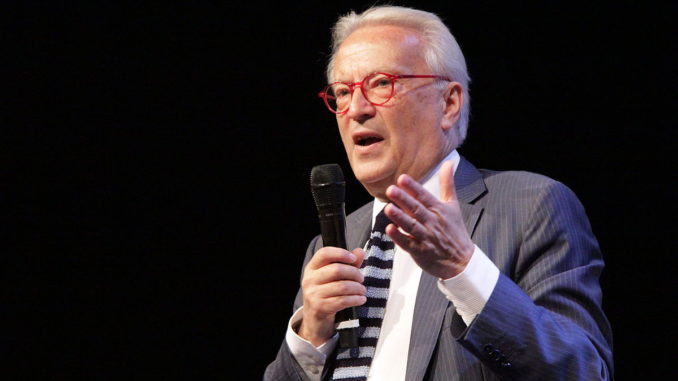 The European Union has softened its approach toward BiH, and the crisis in Ukraine is one of the key reasons for that, said Hannes Swoboda, Austrian Social Democrat and member of the European Parliament, in an interview with Patria (NAP).
Swoboda says that the conclusions of the Council of the European Union adopted at the beginning of the week are a clear signal that Brussels is seeking a way to bring BiH closer to membership.
"That's how I understand the conclusions and I'm happy about it. They said, okay, let's discuss and continue the process, and there is time to fulfill the conditions remaining in terms of implementing the ECHR ruling. I sincerely hope that this will unblock BiH's progress, but I can't say I'm certain, there are still various opinions on both sides," says Swoboda.
But, as he says, after it became clear to the EU what sort of problems there are in the neighborhood, especially Ukraine, it was realized it is time to more strongly embrace the countries of the Western Balkans.
Responding to a question of whether separatist forces in BiH could try to use the annexation of Crimea and Russia's aggressive position, Swoboda says he does not believe this is possible as long as Belgrade has its current positions and wants to advance toward the EU.
"The situation in Ukraine is definitely affecting these processes, and now the intention is to open a sincere process of negotiation with all the countries of the Balkans. That's why we support Serbia's stance toward Republika Srpska to maintain BiH's unity. We mustn't constantly react to Milorad Dodik's problematic statements," Swoboda told NAP.
According to him, the EU will now have a more constructive and honest relationship with the Balkans, and he expects Serbia to play a key role in the stability of the region.
"Crimea was annexed by Russia, but this wasn't recognized, and what would RS get from declaring independence, who would recognize it? What if Russia recognizes them? Belgrade wouldn't jeopardize its position because of Dodik, and the citizens in that entity would be totally isolated. That would be a catastrophe for them. Not even Serbia would accept them, and Vucic told me this himself when we spoke recently in Belgrade," Swoboda adds.