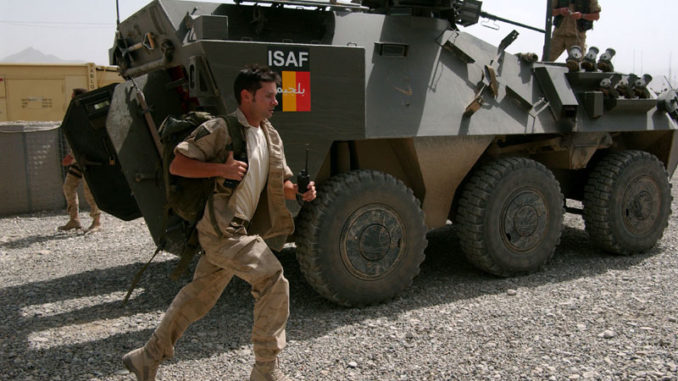 Soldiers from Bosnia and Herzegovina (BiH), Croatia and Montenegro are working together to join the NATO mission in Afghanistan (ISAF).
The co-operation is focused on improving the interoperability between Alliance members and partner countries, and to reaffirm the countries' Euro-Atlantic integration.
The troops are training to learn to support protection forces and supervise the base, which includes patrolling areas outside of the base and establishing and operating control points and observation stations.
"If we take into account the variable nature of the operations and the involvement of partners in allied operations, it is equally important to achieve interoperability between NATO forces and those who are not part of NATO," Croatia's defence ministry said in a statement to SETimes.
Croatia is assisting countries from the region to prepare for the ISAF mission in order to help them to improve their NATO paths.
"Flexibility is important for integration. Each operation requires a unique conceptual, organisational and operational approach followed by high level of flexibility, unity and standardisation. Based on this, member countries are responsible for training their staff," the ministry said.
The co-operative training also helps foster the countries' regional relationships.
"Through joint training and similar projects, we can show that regional military co-operation is increasing constantly. That significantly contributes to the development, improvement and strengthening of peace, security and stability in the region," Uma Sinanovic, public relations head for the BiH Ministry of Defence, told SETimes.
She added that participation in these kinds of activities allows BiH to make progress toward its goal of full membership in the EU and NATO.
"These activities are a great chance for the armed forces of BIH to achieve the level of compatibility and interoperability seen in EU and NATO members. This will lead to achieving NATO standards, and the building and strenghtening of BiH as state," Sinanovic said.
Colonel Hajrudin Djerekarac, commander of the Montenegro military's sixth contingent in Afghanistan, said the joint trainings, as well as joint participation in missions later on, are crucial to improving solders' capabilities and skills, and their relationships with troops from neighbouring countries.
"Friendships and links that have been built during these processes are not insignificant. They lead to the joint goal of regional confidence and co-operation," Djerekarac told SETimes.
What other benefits can regional military co-operation bring? Tell us your thoughts below.
By Ivana Jovanovic (Southeast European Times)