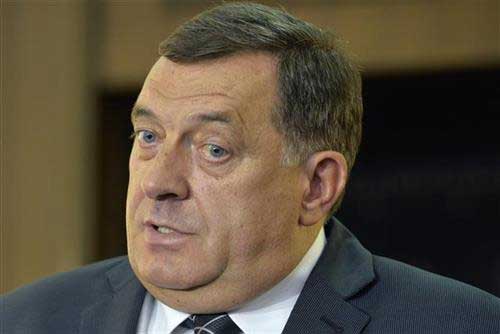 BELGRAD – Republika Srpska President Milorad Dodik stated after meeting with Serbian Prime Minister Aleksandar Vucic in Belgrade that the dominant topic of their discussion was holding a referendum in Republika Srpska, and that both sides remained firm in their positions.
"Serbia has principled attitude of non-interference and Belgrade neither supports nor abjudicates the right to a referendum, but, in any case, intensively points to the dangers that may cause negative consequences, above all, the international community," Dodik told reporters.
He has said that the referendum that will be held on September 25 was "scheduled" by the BiH Constitutional Court thanks to its decision to abolish January 9 as the Republika Srpska Day.
"The BiH Constitutional Court is able to cancel this referendum by annulling its decision," said the president of Srpska.
Dodik has recalled that the National Assembly of Republika Srpska sought the annulment of the BiH Constitutional Court's decision, which would have prevented the referendum.
"Well, we did not plan this two years ago. A year ago, the BiH Constitutional Court issued a decision to review the constitutionality of the Republika Srpska Day.
These have been very difficult and extensive talks. Vucic is principled in this, but I have to say that Republika Srpska has its own responsibility.
This is the reaction, rather than action. We are not doing this on a whim, and we want to get the opinion of people," said Dodik. (TANJUG)