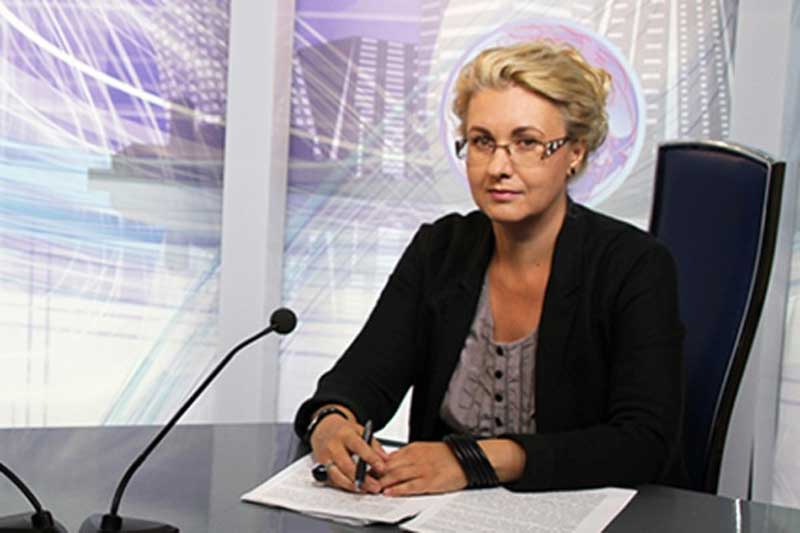 BELGRADE – Russia is of the opinion that Republika Srpska citizens have the right to freely express their will on all issues that are of vital importance to them, says Yelena Ponomaryeva, a professor at the Moscow State Institute of International Relations /MGIMO/ of the Russian Ministry of Foreign Affairs.
"The readiness of Serbs to defend their sovereign right to choice to the end," Ponomaryeva says in an interview with SRNA's Vesna Surbat, "is a mandatory condition for a joint victory."
She says that Russia has always been committed to strictly respecting the existing norms of international law and to being a protector of principles of justice in international politics.
"There is no withdrawal; one should defend one's own interests and the interests of the Orthodox peoples. A confusion surrounding the referendum in Republika Srpska is another round of the fight for our joint future. I am convinced that Russia will defend justice in all possible fields," Ponomaryeva has said.
According to her, Russia's aid to Republika Srpska consists of work on diplomatic, information and social channels, including negotiations at the highest level.
"Having in mind the present influence of Russia in the world politics, I hope that this work will bear fruit," says Ponomaryeva, who is the deputy director of the Russian Institute for Systemic-Strategic Analyses.
She says that that which is happening in connection with Republika Srpska is disturbing, stressing that the "right to express one's will, including elections, plebiscites and referendums, is an achievement of all European peoples which resulted from revolutions and wars."
"Wilful prevention of the realisation of this right by European bureaucrats, representatives of various countries and supranational associations represents a direct violation of the most important principles of democracy about which they love to talk so much," Ponomaryeva says.
She points out the interference with the internal affairs of other states and the existence of double standards, noting that Europe is "again repeating the horrible scenario described by George Orwell in his novel 'Animal Farm,' where it is said 'all are equal, but some are more equal than others.'"
"In keeping with such logics, it turns out that, Britons and Scots, for example, are people of a higher race and that that which is allowed to them cannot be allowed to Serbs in BiH. This is a flagrant violation of the basis of international law, for which Serbs shed much blood in both world wars," Ponomaryeva says.
She also points out the fact that a referendum in Srpska was provoked by actions of political Sarajevo, and that the BiH Constitutional Court declared a part of the Republika Srpska law on holidays in connection with Republika Srpska Day unconstitutional.
Russia not only did not support statements of the Peace Implementation Council /PIC/ on a referendum in Republika Srpska, but expressed its bitterness at such an approach.
"It is indicative that the PIC statement was signed by ambassadors of western countries, Turkey and Japan. It turns out like a little company gathered who even did not take into account the opinion of other very important actors on the political scene," Ponomaryeva says.
She says that this statement, and not plans for holding a referendum on Republika Srpska Day, is deepening the political and inter-ethnic conflict in BiH and raising tensions in the region.
"It is obvious that such a strong opposition to holding a referendum by Muslim leadership in Sarajevo and their western mentors, represented by the High Representative and assorted ambassadors, is connected to their old dream of a revision of the Dayton Agreement," Ponomaryeva says.
The main goal of this revision, she says, "is to create another Muslim state in SE Europe by way of destruction of Republika Srpska."
"Why all these police, military, tax and judicial reforms were invented? In fear of preserving an independent Republika Srpska, even damaged by the Dayton Agreement, Sarajevo and the West are ready to threaten, blackmail and violate basic principles of democracy," Ponomaryeva said.