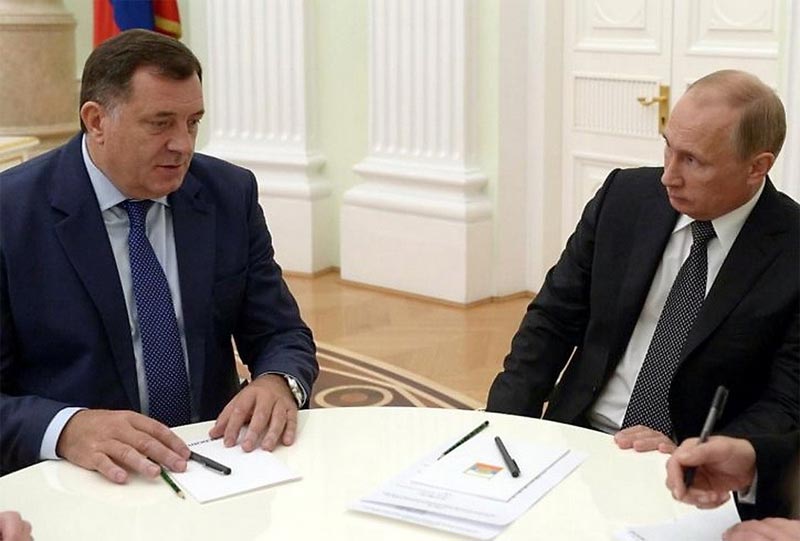 Moscow – The President of Republika Srpska Milorad Dodik will meet with Russian President Vladimir Putin on Thursday, September 22 in Moscow.
Dusko Perovic, head of the Srpska Representative Office in the Russian capital has told Srna that the Russian Federation presidential office confirmed on Wednesday morning that the meeting would take place on September 22.
"It is a meeting planned in the scope of regular consultations on various topics," Perovic said.
He added that the Srpska president would also have appointments with Russian businessmen and investors during his Moscow visit.