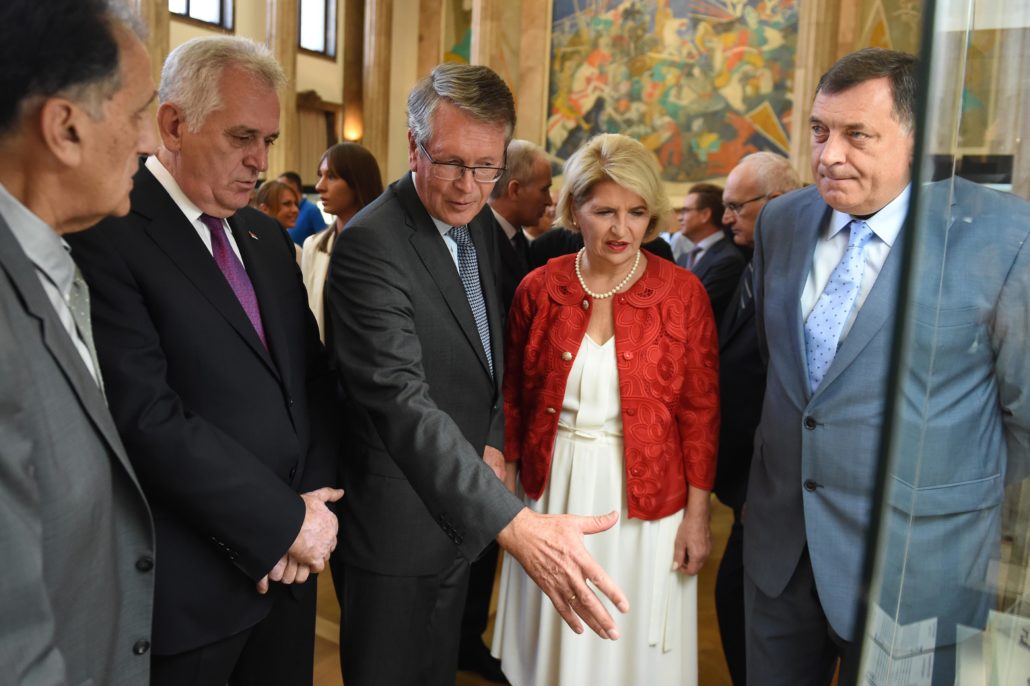 BELGRADE, September 15 /SRNA/ – Republika Srpska President Milorad Dodik has said that his visit to Russia was earlier planned and that the allegation that he is going there for a referendum is a speculation because the referendum on Republika Srpska Day on September 25 – is a closed issue. Dodik has stressed that he and Russian President Vladimir Putin will discuss all outstanding issues during his visit to Russia.
"We have a continuity of talks with the leadership of Russia. This is an important moment, but not so significant as it is speculated that every single thing must be related only to the referendum. The referendum is a closed issue and will be held on September 25," Dodik told reporters in Belgrade, adding that technical and other preparations have been completed.
Dodik says that the speculations about the meeting with Putin on the eve of the referendum are endlessly possible. The meeting, not timing, was agreed with the Cabinet of the Russian president earlier this year, during the meeting in St. Petersburg. However, September 22 has been offered as the appointment date.
"The visit has nothing to do with the fact that the referendum will be held. The fact that I am going or not on September 22 /to Russia / is not crucial, but our decision to hold and carry out the referendum," Dodik said.
Asked whether he expects Putin and Russia's support concerning the referendum, Dodik has reminded that Russia has already stated it will abide by the position to protect the international law, which includes the UN Charter that gives the right to referendum to the peoples, and Serbs are the people.
"If the peoples have that right, then why to deny it to someone if recognised by the top document of the UN? Russia has abode by the position to protect the international law, never contested either the Dayton Peace Agreement or BiH, but also stated that it respects both the status and right of Republika Srpska given in the Agreement," said Dodik.
The Srpska president has said that one could never hear that Russia is against BiH, either in territorial or political sense, but has always advocated the Dayton Agreement, which others massively violated.
Dodik has stated he is traveling to Thessaloniki today, and tomorrow he will attend in Kaymakchalan the celebration of the 100th anniversary of the Battle of Kaymakchalan.