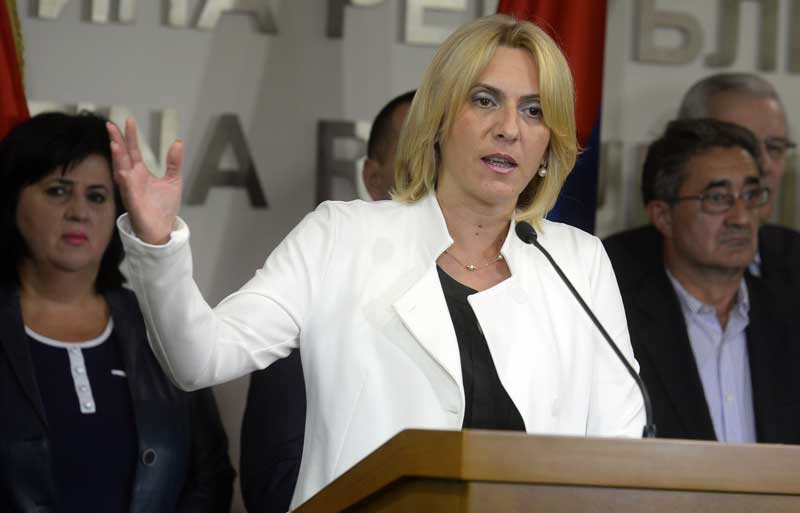 MODRICA – Republika Srpska Prime Minister Zeljka Cvijanovic says that the call to Republika Srpska President Milorad Dodik to come for questioning to the BiH Prosecutor's Office is another attack on Srpska in an attempt to destroy it and its democratic capacity.
Cvijanovic told SRNA that it is clear that the democratic capacity of Republika Srpska cannot be destroyed and that this was proven on Sunday in the referendum on Republika Srpska Day, which was conducted in the best possible order, without any incidents.
"I, as Republika Srpska Prime Minister, am extremely proud that citizens demonstrated a high level of responsibility on the day of the referendum," Cvijanovic said last night in Modrica.
She stressed that Republika Srpska did not do anything wrong on Sunday when its citizens proudly and with dignity voiced their opinion on this important issue and demonstrated that they can voice their opinion on any other important issue.
"I disagree with the positions of BiH bodies on the referendum and I am certain that BiH judicial institutions are under strong pressure from Sarajevo politicians and foreigners," Cvijanovic said and added that it is terrible that they insist on implementing this particular decision of the BiH Constitutional Court while turning a blind eye to 91 decisions which have not been implemented by the FBiH and its Cantons.
Cvijanovic suspects that the persistent pointing to Republika Srpska is a way to cover up other things which are the real danger and threat to this state and the whole region.