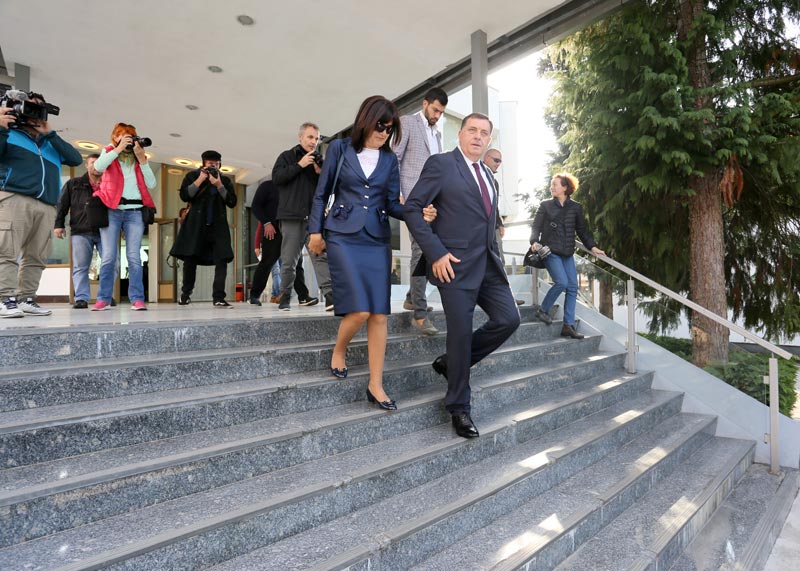 Sunday's referendum in the RS "threatens to strengthen the confrontation between the international community and RS President Milorad Dodik."
Both Serbia and Russia could be drawn into this conflict, writes the Moscow-based daily Kommersant, as reported by the Beta agency.
Noting that the referendum was held despite the ban of the Constitutional Court of Bosnia-Herzegovina, the paper said that the international community "does not consider the RS Day holiday to be legal and is afraid, just like the Bosnian Muslims are, that this referendum was a trial balloon that will be followed by the one on the RS leaving Bosnia-Herzegovina."
The article further states that Dodik has only strengthened these fears, "calling the RS a state after the referendum and not ruling the possibility of holding a referendum on independence."
The daily assesses that the international community has found itself in a complicated situation, because it cannot ignore the referendum, while "punishing the RS strongly" would only increase the tension in the region.
Furthermore, the article cites unnamed interlocutors in Sarajevo as saying that "the most realistic possibility is to isolate Dodik himself and support the less radical opponents within the Serb Republic."
"If such a plan is realized, Serbia and Russia, on whose help Dodik counts, could be dragged into the confront between the international community and the RS president," the daily said.
According to this, Moscow is avoiding providing Dodik with its unconditional support, "considering that the Kremlin issued only a brief statement after Putin's recent meeting with Dodik, that does not mention the referendum or the support."
"This may mean that after Belgrade, Moscow also chose not to enter into direct disputes over the referendum in the RS and its consequences, since to support Dodik would mean not only getting a new reason to quarrel with the West, but taking a more stronger pro-Serb position than the one taken by Serbia itself, Russia's main partner in the Balkans," said Kommersant.