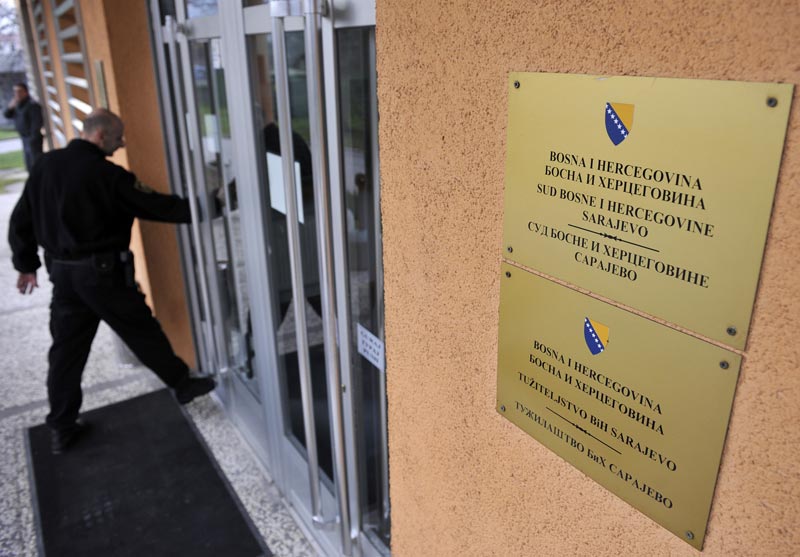 BELGRADE – Serb Republic (RS) President Milorad Dodik says he is "not afraid of getting arrested" because of the RS Day referendum, held in the Serb entity on Sunday.
Dodik was in Belgrade on Monday evening when he made this statement via video link for the N1 broadcaster – whose reporter was in Sarajevo, the capital of Bosnia-Herzegovina.
Dodik also said he was satisfied that the voting the previous day went "without problems," and added:
"I'm not in charge of being afraid. That (the summons for his questioning) is more of an excuse for those who did not manage to stop the referendum."
His comments came after the Prosecution of Bosnia-Herzegovina announced it had summoned the RS leader for questioning as a suspect in a case concerning the failure to implement the Constitutional Court of Bosnia-Herzegovina's decision.
Minister of Security of Bosnia-Herzegovina Dragan Mektic said in the meanwhile that the State Investigation and Protection Agency (SIPA) would "bring Dodik in" if he failed to show up for questioning, "and could not justify it."
"Will the state of Bosnia-Herzegovina be created by arresting someone for political reasons? A state has never been created in that way," he remarked.
During the interview, Dodik also said there would be no war, because he is not a man of war, "but a fighter for his people's political rights."
He also rejected earlier speculation about the possible accusations against him regarding "a villa in Dedinje, and gold," saying there was "no criminal responsibility in any of those events."
When the interviewer said he received "only Russian President Vladimir Putin's moral support" for the referendum, Dodik said this was "a completely trivialized story" because his recent meeting with Putin in the Kremlin meant that he spoke with a man representing one of the world's most powerful countries, whose favor he was trying to win over in order to encourage Russian companies to invest in the RS.
"Putin said it (the referendum) was our affair, and that the international community has no right to meddle in the internal affairs of an internationally recognized country. However, others in Bosnia-Herzegovina agree to foreigners meddling. Putin wished me luck in the referendum, and in the elections," said Dodik.
Asked whether the Serb entity's secession was "his ultimate goal," Dodik said that politics works within "causal relations" while the past years have shown Bosnia-Herzegovina to lack internal capacities to function.
"The Bosniak (Bosnian Muslim) public expects the high (international) representative to make decisions at the expense of one nation. Not everyone is prepared to live in such a situation. Dodik has always done everything according to the law and that has saved my head thus far," the RS leader said.
He added that he thought Bosnia-Herzegovina "can maintain its framework" but that the RS legitimately wants as much autonomy as possible.
"We are no adventurers and we are not destructive, but a serious party. If need be, there'll be more referendums by 2018 – and we have shown that we can organize them," Dodik said.
He also wondered why referendums are allowed in the EU, but not in the Serb entity of Bosnia-Herzegovina. Dodik then dismissed as "nonsense" the claims that the RS Day plebiscite was "a rehearsal for a referendum on secession."
"What do we need a rehearsal for? As far as we're concerned we need no rehearsal, because we're very capable and organized. We are fighting for our rights. We never said Bosnia-Herzegovina was impossible. According to the Constitution, the Bosnia-Herzegovina from Dayton is possible to us, but a Bosnia-Herzegovina with the destruction of the rights of the RS and the corrections and violence of the high representatives is not acceptable," he said.
Dodik described the RS as a state and Bosnia-Herzegovina as a state union, and observed that "it turned out" Bosnia-Herzegovina "cannot function."
As for the country's possible future membership in NATO – that, too, will require a referendum in the RS, he said.
"If Bosniaks and Croats decide 'yes,', we will vote 'no.' And again, there'll be no NATO," Dodik concluded.