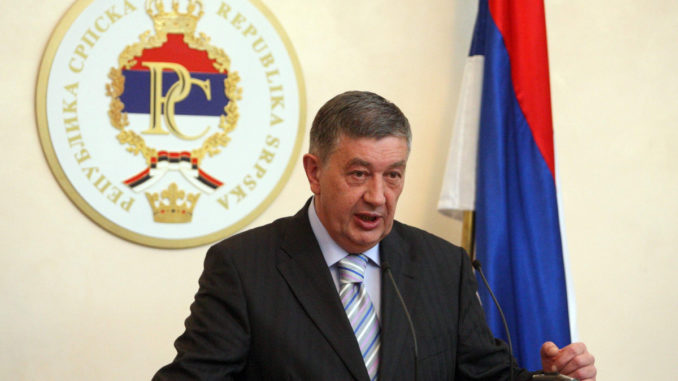 Belgrade – Srpska Member of the BiH Presidency Nebojša Radmanović and Serbian President Tomislav Nikolić stated in a meeting that took place in Belgrade on Thursday that the relations between the two countries are very important and need improvement.
Radmanović told reporters after the meeting that he will make sure that Bosnia and Herzegovina and Serbia cooperate as much and as good as they can in the future.
"There are no high-level meetings planned for the upcoming period, unless the leaderships of Srpska and Serbia meet in regards to special relations," Radmanović added, emphasising that Srpska has an excellent cooperation with Serbia, that it is intensifying the mutual economic cooperation and has good political relations with that country.
He said there were ways for Serbia to have good relations with BiH as a whole, noting that BiH Presidency members had already been in Serbia and that the Presidency was expecting a visit from Nikolić in the near future, unless some joint activities were agreed about marking 100 years since the start of the First World War, which was important for both BiH and Serbia.
Radmanović and Nikolić also spoke about the process of EU accession and concluded that cooperation should continue in that regard.
As regards the crisis in Ukraine, the two officials agreed that "small Balkan countries should not impose sanctions on Russia."
Radmanović said not everyone in BiH had the same opinion on the issue and that there was no official stance on the matter. "It is well known that we in BiH have opposing views regarding the interpretation of the UN Charter and territorial integrity and regarding the legitimacy of the Ukrainian government, while Serbia did not go into such details," Radmanović said.
The Bosnian politician recalled that BiH and Serbia did not vote in favour of the UN Resolution on Ukraine and that neither of the countries supported the EU view regarding sanctions against Russia.
Serbian President Nikolić did not give any statements after the meeting and his office has announced a press release later in the day. (SRNA)