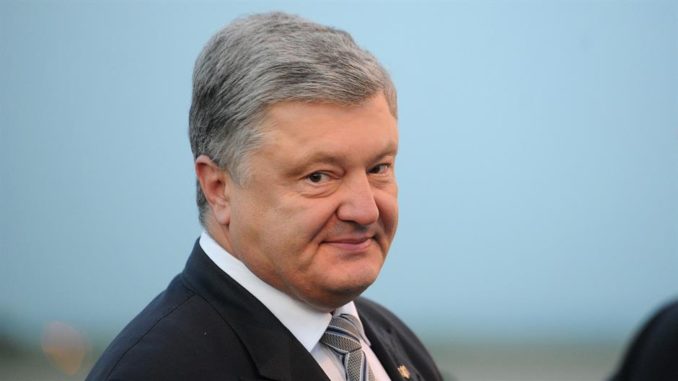 An analyst in Ukraine said that new President Petro Poroshenko has the confidence of many Ukrainians because of his unique background as a successful businessman and his experience within the government.
Serhiy Solodky, deputy director of the Kiev-based Institute for World Policy, said he believes Poroshenko has the best combination of administrative, economic, foreign policy and security credentials to cope with Ukraine's challenges.
Solodky said Poroshenko developed management experience during his time overseeing the Roshen confectionary group.
"He became a billionaire by running a successful business," he said.
Poroshenko has honed his administrative skills in government. He has been a member of the Verkhovna Rada, Ukraine's parliament, since the late 1990s, and has held several cabinet-level positions.
Poroshenko's economic credentials include being chairman of the National Council of the National Bank of Ukraine from 2007 to 2012 and serving as minister of Trade and Economic Development in 2012.
Poroshenko easily defeated former Prime Minister Yulia Tymoshenko in the May 25th election, the first since former president Viktor Yanukovych fled office rather than face criminal charges for the deaths of demonstrators protesting against the government.
The new president will need to use all of his economic guile to revive the Ukrainian economy. It was in recession last year and has become worse since Russia took over the Crimean Peninsula in March, rattling investors both inside and outside the country.
Two symptoms of the malaise have been a plunge in Ukraine's foreign currency reserves and a 38 percent drop in its currency, the hrivna, between November and March.
Poroshenko has solid foreign policy and defence experience he can call on to address Ukraine's stand-off with Russia and its internal conflicts, Solodky said. He was foreign minister in 2009 and 2010, and headed the National Security and Defence Council in 2004 and 2009.
Poroshenko, who supported the Orange Revolution that ushered the pro-West Viktor Yushchenko into the presidency in 2004, has long supported the notion of Ukraine becoming closer to the European Union.
The protests that toppled Yanukovich were dubbed the Euromaidan movement because they were precipitated by Yanukovich turning his back on the European Union under pressure from Russia.
What are your expectations of Poroshenko's presidency? Add your thoughts in the comment space below.
By Robert Jordan for Southeast European Times in Kiev
(SETIMES)