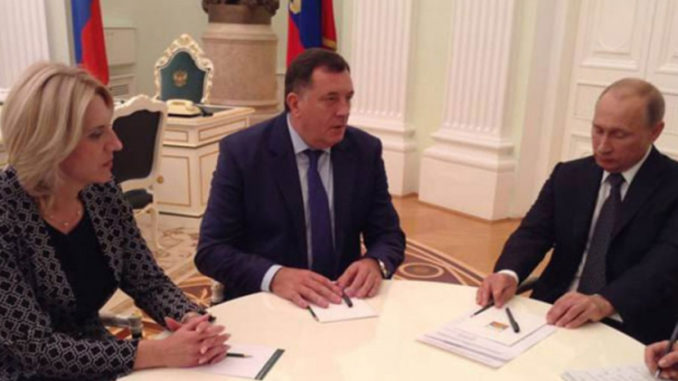 Srpska President Milorad Dodik has said he will speak with Russia's leadership in Moscow about all outstanding issues, as well as the situation in Srpska and Bosnia and Herzegovina.
"We will talk about the cooperation on the South Stream Project and oil industry. We believe in Russia's good will towards us and that's why we perceive it as a brotherly country," Dodik told reporters at Krupa na Vrbasu.
He stated Russia was a significant partner to Republika Srpska.
Dodik had earlier announced a visit to Russia between September 14 and 16.