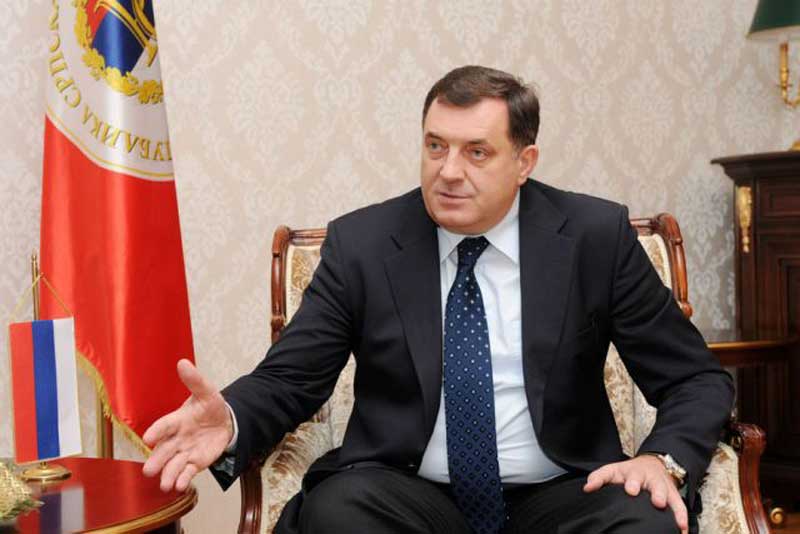 Andricville – Republika Srpska President Milorad Dodik, Serbian Prime Minister Aleksandar Vucic and famous Serbian film maker Emir Kusturica today solemnly inaugurated Andricville in the presence of a great number of citizens and representatives of the public, cultural and political life of Srpska and Serbia.
The ceremony that was held in front of the town's imposing gate was announced by the Orchestra of the Serbian Guard, and officials were welcomed at the gate in keeping with Serbian tradition – with bread, salt and a cup of brandy.
Host Emir Kusturica, together with his guests, strolled along Young Bosnia Street to the Petar Petrovic Njegos Square and the Njegos Monument, to the accompaniment of a march played by orchestra.
The inauguration of Andricville and observance of the 100th anniversary of the outbreak of the Great War are being attended by, among others, the Speaker of the Republika Srpska Parliament, Igor Radojicic, the Serbian member of the BiH Presidency, Nebojsa Radmanovic, and Republika Srpska and Serbian Cabinet Ministers, including Serbian Foreign Minister Ivica Dacic.