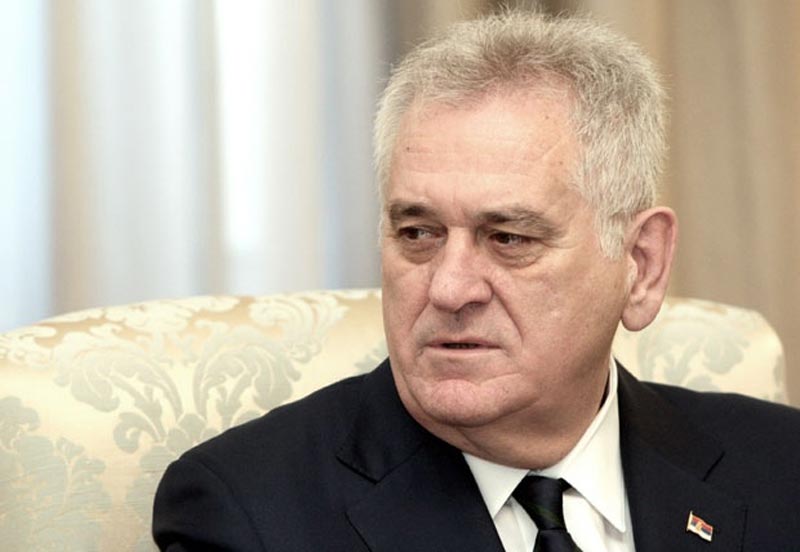 BELGRADE – Serbian President Tomislav Nikolic says Bakir Izetbegovic should explanation a statement he made comparing RS President Milorad Dodik to Muammar Gaddafi.
Nikolic said this for the Belgrade-based Vecernje Novosti newspaper on Tuesday, referring to Izetbegovic – a Bosniak (Bosnian Muslim) politician who currently chairs the tripartite Presidency of Bosnia-Herzegovina.
In addition, the president said, Izetbegovic should say "when he was being honest – when he said there would be no war in Bosnia-Herzegovina, or when he predicted that Milorad Dodik will be tortured, humiliated, and murdered after a military intervention."
"Who, according to him (Izetbegovic) will do this? They turned Libya's residents against Gaddafi. What must happen for the residents of Srpska (Serb Republic, RS) to do that to their legitimately elected president? Dodik is using a democratic principle to realize his ideas – which means would Izetbegovic use to realize his intent regarding the murder of a president?," asked Nikolic.
According to him, Sunday's RS Day referendum "showed the will of the RS citizens and must not see the fate of several referendums held in various Serb lands under various political circumstances – to be held and remain a dead letter."
Nikolic also noted that all relevant political factors in the Serb entity in Bosnia-Herzegovina stood behind the referendum, "and that means an obligation to implement it."