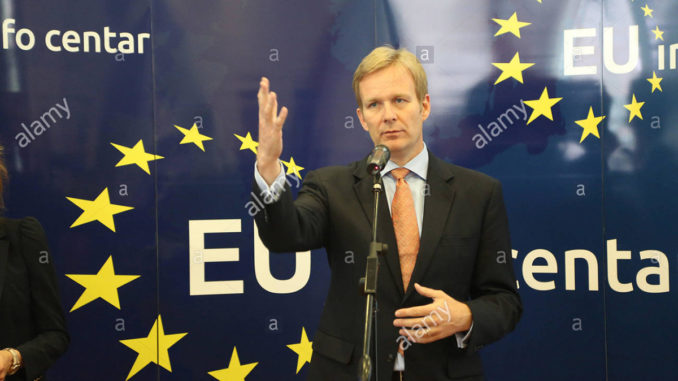 Sarajevo – Ambassador Peter Sorensen, chief of the EU Delegation in BiH and the EU Special Representative, speaking about the EU's new approach to BiH in today's press conference in Sarajevo, said that the EU remains dedicated to what it has done in the country.
"What is a fact is that we are staying here, we are remaining dedicated to what we are doing and spreading the circle of our action. In this light, one must consider Catherine Ashton's visit and director Kristian Danielson's visit, and everything that has been done. What we want is for BiH to be included in the EU. What we will do is more than is necessary to do to help this truly come to fruition," explained Sorensen.
Responding to a reporter's question connected with the dismissal of BiH Minister of Security Fahrudin Radoncic, with whom he met this morning, he said that dismissals, of which there have been plenty since he arrived, mean that something is happening.
"Democratically elected structures decide who will be and who will not be in government. I have no comment," explained Sorensen.
Responding to a reporter's question of whether he feels safe in BiH, Sorensen responded affirmatively.(www.oslobodjenje.ba)