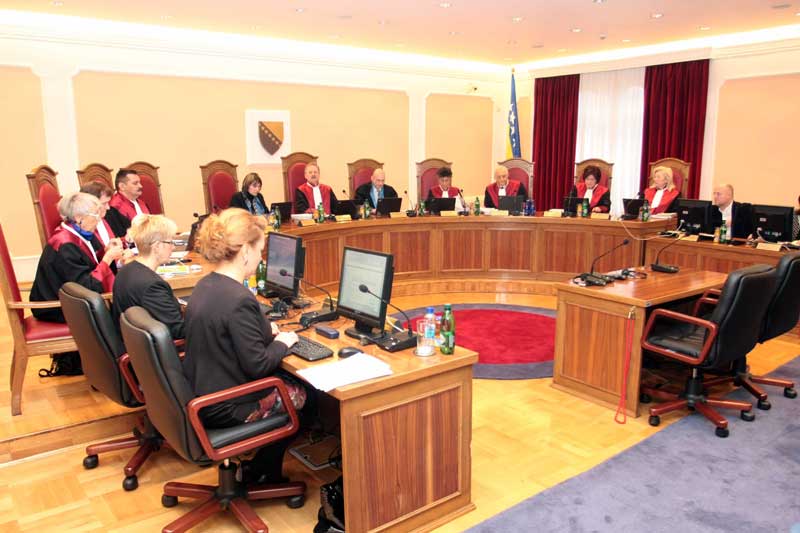 SARAJEVO – The Constitutional Court of Bosnia and Herzegovina on Saturday rejected an application by the Srpska National Assembly to re-examine the Court's November 2015 decision declaring the Srpska Day, January 9 unconstitutional.
The Constitutional Court ruled there were no justified reasons to uphold the request to re-examine its decision regarding unconstitutionality of the Day of Republika Srpska.
Reviewing a request by the State Presidency Chairman Bakir Izetbegovic regarding the Srpska National Assembly decision to hold a referendum in Republika Srpska about the Srpska Day, the Court adopted a measure to temporarily suspend the entity parliament's decision.
The temporary measure is supposed to remain in effect until the final decision about Izetbegovic's demands is made.