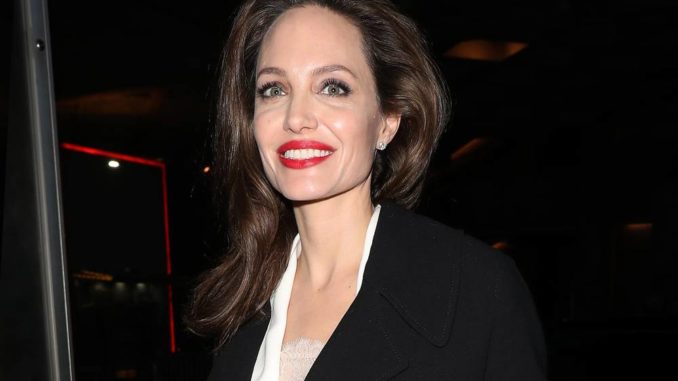 In the presence of a large number of local and foreign high officials, a conference on the topic "Prevention of sexual violence in conflict – strengthening the role of regional security forces in peace-support operations," organized by the Ministry of Defense, in cooperation with the Embassy of the United Kingdom and the Kingdom of Norway, is being held in Sarajevo today.
The conference, inter alia, was attended by British Minister of Foreign Affairs William Hague and Hollywood actress Angelina Jolie, who arrived in Sarajevo last night.
Jolie said at the conference that she "feels great to be in Sarajevo again."
"This region has gone through a terrible war, and your soldiers are now helping in other countries," said Jolie.
She recalled that during the war in BiH, international aid arrived too late in the area, and pointed out that she knew how much that hurt the people of this country. Jolie has stated that the theme of the conference in many countries is still treated as taboo.
"Today, civilians have become targets. Rape is such terrible violence that it is difficult even to talk about it. Perpetrators choose younger or older [victims], so the shame could be greater," said Jolie.
According to the head of British diplomacy, sexual violence is often used as a tool of war and when the weapons go silent.
"Sexual violence is often used when the weapons are silent, and it happens before the eyes of the international community, in refugee camps," Hague said.
He noted that this type of violence is targeted, as a weapon of war, and warned that we have seen that this kind of violence is used in countries such as Syria and Sudan.
"In today's networked world, sexual violence is a threat that no one can ignore," Hague said.
At the conference, chaired by Deputy Minister of Defense Marina Pendes, senior officials of UK Ministry of Foreign Affairs, BiH Minister of Foreign Affairs Zlatko Lagumdzija, Croatian Foreign Minister Vesna Pusic, Croatian politician and diplomat Kolinda Grabar-Kitarovic, the Assistant Secretary-General of NATO for Public Diplomacy, and Anne Vibeke Lilloe, Ambassador of the Kingdom of Norway in BiH, were in attendance.
Jolie and Hague met this morning with members of the BiH Presidency at the beginning of the official part of their visit to BiH.
Jolie, Hague lay flowers at Potocari
Angelina Jolie, UNHCR ambassador, and chief of British diplomacy William Hague today laid flowers at the Potocari Memorial Center, after which they visited the memorial plaque with the names of victims of genocide committed in 1995 in Srebrenica, the Anadolu Agency reports.
After meeting with victims of sexual violence during the war in BiH, held at the Museum of Genocide in Potocari, near Srebrenica, the UK foreign minister and famous Hollywood actress crossed the Potocari Memorial Center, where, in the Memorial Room, they held a meeting with the families of victims of the Srebrenica.(Anadolu Agency, TSN)