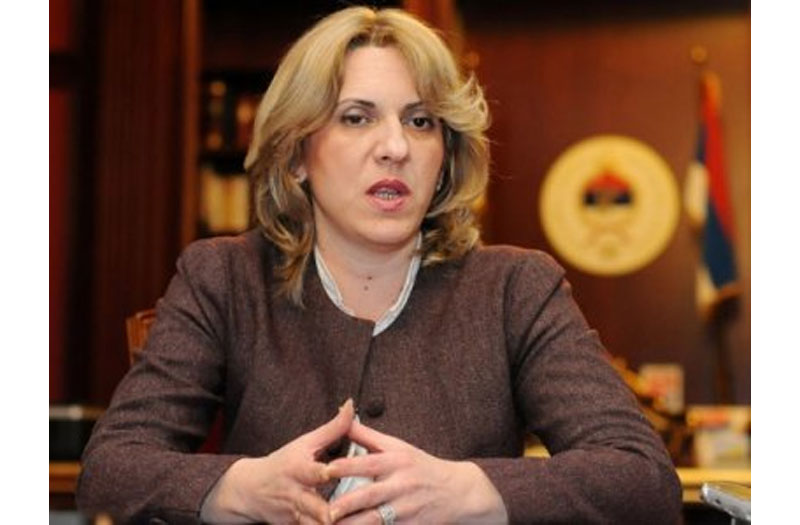 Banjaluka – Srpska Prime Minister Zeljka Cvijanovic has told Srna that Austrian ambassador to Bosnia and Herzegovina, Martin Pammer, has unfortunately fallen into a trap of giving arbitrary statements, like some of his diplomatic colleagues do too."If the ambassador has decided to use undiplomatic vocabulary instead of the diplomatic one, we expect him to clarify what he meant when he said that 'obstructions keep coming from the Government of Republika Srpska over and over again', so that the Government can define its future attitude towards such statements and towards those giving such statements," the PM told Srna when asked to comment on Pammer's claims that the "EU has no one to talk to on projects, because the government – except the Government of Republika Srpska, from which obstructions keep coming over and over again – has not been formed yet."
The Srpska prime minister recalled that the Government fulfils its obligations, including those stemming from the process of European integration, in accordance with its constitutional competences, and will, she said, keep doing so in future.
"The Srpska Government will not fulfil the fantasies of Sarajevo politicians or some other power centres, but instead act in the scope of its constitutional capacity. Inefficiency resides in other levels of government in BiH, not in Republika Srpska, and every well intentioned diplomat, who is informed at all, knows this," said Cvijanovic.
There is not a project that was in compliance with the constitutional distribution of competences and balanced benefits for both entities that the Srpska Government rejected or was unable to implement, said the PM.
"I would gladly challenge anyone with arguments on every project offered so far to BiH, so we can see why some did and others didn't go through, what was in accordance with the constitutional competences and what wasn't, what was intended for which level of government, and what the actual benefits were, and to actually see whether those projects were beneficial for the citizens or whether they were used to enlarge the already cumbersome and unaffordable administrative apparatus at the state level," said Prime Minister Zeljka Cvijanovic. /SRNA/