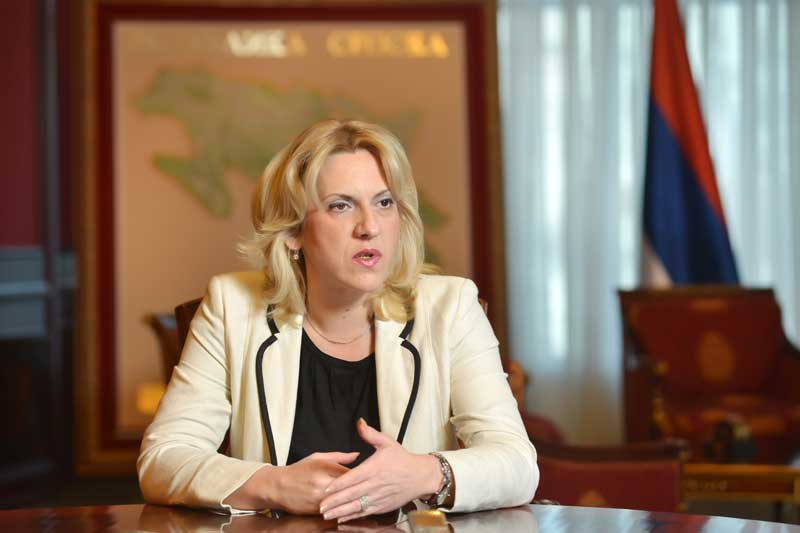 Doboj – Republika Srpska Prime Minister Zeljka Cvijanovic and her FBiH counterpart Nermin Niksic said that they are ready for further talks with the IMF in connection with the stand-by arrangement, while taking care not to assume obligations that are unimplementable.
"We discussed the situation in connection with the arrangement with the IMF, where certain problems have occurred, and analysed prospects for continuation of the arrangement and the phase we are now in," Cvijanovic told reporters after a meeting with Niksic in Doboj on Thursday.
Cvijanovic reiterated her readiness to continue the talks, which she also stressed a few weeks ago at a meeting with an IMF delegation and Niksic.
"We are open for talks, but we are taking care not to assume obligations we know are unimplementable. If there is a realistic approach to all this, then there remains room for talks," she said.
FBiH Prime Minister Nermin Niksic confirmed that "the IMF story" has not closed yet.
"However, we do not want to be people who will make promises that are unrealistic, which exceed the bounds of our competency, and we cannot assume obligations for someone else," Niksic said.
He added that the public should get more information about this issue after the talks between the FBiH and Republika Srpska Prime Ministers and IMF representatives.
"What is important for the public at the moment is that the story of the arrangement with the IMF has not closed yet. While not assuming obligations that are not in the competency of the Entities, we will try to meet the obligations that are ours and to have the arrangement continue," Niksic said.(Srna)