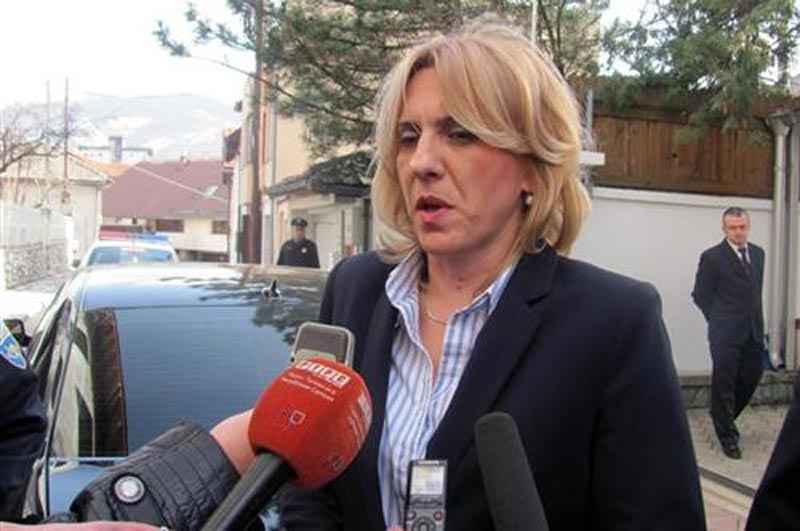 Zeljka Cvijanovic, the SNSD, DNS, and SP candidate for member of the BiH Presidency, believes that she knows the interests of Republika Srpska that she will well defend in Sarajevo.
"We know what we are doing and where we are going, because we manage absolutely all the processes. I expect Milorad Dodik will be elected RS president again, because he is decisive and knows what he is doing, and someone who nervously laughs and giggles will not be elected president," said Cvijanovic today at an election gathering in Krupa na Vrbasu.
Milorad Dodik, the SNSD, DNS, and SP candidate for RS president said the SNSD comes before the citizens with a clean face.
"We have realized and are realizing many projects in RS," said Dodik and noted that thanks to the current government led by the SNSD, the RS is strong and stable, and that it must remain so in the future.
Some other policies that are offered in RS, as he said, cannot guarantee its stability.