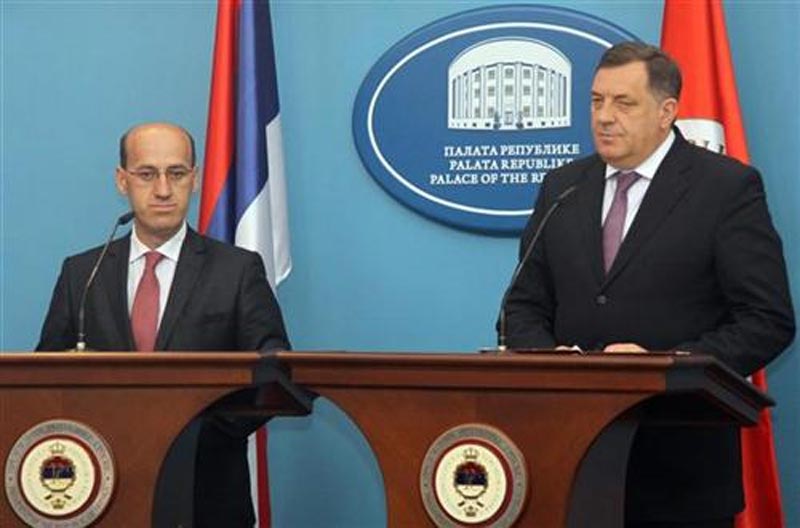 Banjaluka – Republika Srpska President Milorad Dodik and Srpska Vice President Ramiz Salkic condemned on Tuesday the terrorist attack in Zvornik, and emphasized that it was necessary to preserve peace, stability and tolerance.
"We call for tolerance. One cannot accuse the whole people to which the attacker belongs," Dodik told reporters in Banjaluka.
Dodik reiterated that with this terrorist act the system institutions of Republika Srpska were attacked.
Salkic said that a terrorist act was committed in Zvornik, and that efforts should be made to relax the tension.
Policeman Dragan Djuric was killed last night in a terrorist attack on the police station in Zvornik, committed by Nerdin Ibric /24/ from the village of Sapna near Zvornik. During the attack, policemen Zeljko Gajic and Stevo Milovanovic were wounded.
Ibric, who was shouting "Allahu Akbar" during the attack, was killed in the exchange of fire.