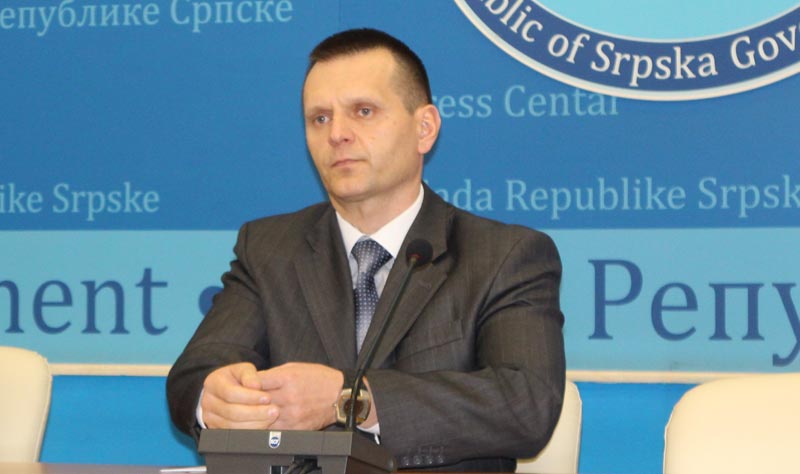 Banjaluka – The Government and all institutions of Republika Srpska are suspending cooperation with the State Investigation and Protection Agency /SIPA/, the Court and Prosecutor's Office of Bosnia and Herzegovina over their counter-constitutional actions carried out on Thursday.
"The Government has qualified SIPA's operation in Novi Grad as a gross violation of inter-police cooperation and a counter-constitutional act," Interior Minister Dragan Lukac said.
He told reporters that the Government had reached a conclusion at a special meeting on Thursday that the search of the town administration building, police and utility company in Novi Grad carried out by SIPA brings the trust in the Srpska Interior Ministry into question, which body has so far always had good cooperation with security agencies in BiH, as well as with the Court and Prosecutor's Office.
"The BiH Court has demonstrated remarkable mistrust saying in its order that it was concerned that the objects of the investigation might be destroyed or hidden, even though it was able to ask the Interior Ministry to submit the documentation related to the said case or send its own inspector to inspect the documentation and take whatever was needed," said Lukac.
The Srpska Government decided that the actions of the unconstitutional institutions, the BiH Court, Prosecutor's Office and SIPA, were in contravention of the Constitution of BiH and the Constitution of Republika Srpska, and bearing in mind such inappropriate and provocative actions, the Government and all entity institutions will cut the cooperation with those bodies, said the interior minister.
Lukac pointed out that the Government had also ordered the Interior Ministry to prevent any entry or search of premises of the Srpska entity or local institutions.
"The Government remains committed to regular and professional cooperation of all security and judicial institutions in BiH within the constitutional and legal powers," added Lukac.
The National Assembly Security Committee was asked to review the information and the Government's conclusions, take its stance and submit a report to the parliament.
The parliament was also requested to schedule a special session to review the information and conclusions made by the Government. (SRNA)