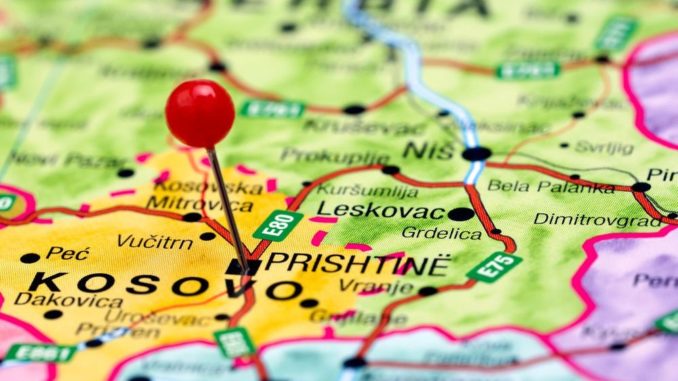 Belgrade, Serbia (AP) — Vladimir Putin's key argument justifying Crimea's secession from Ukraine and annexation by Russia is the West's acceptance of Kosovo's declaration of statehood in 2008.
Kosovo and Crimea both sought independence against the wishes of their central governments but the two situations have many differences.
With the strong support of the United States, the ethnic Albanian-dominated Kosovo seceded from Serbia over Serbia's strong objections. Russia, a historic Slavic ally of the Serbs, at the time argued that the Kosovo declaration was a serious breach of international law that could lead to a series of statehood claims elsewhere in the world.
Enter Crimea, Ukraine's strategic Black Sea peninsula. After Crimean residents voted overwhelmingly Sunday to secede and join Russia, Putin is invoking the precedent of Kosovo to justify the vote while the West insists the ballot is invalid.
Here's a look at Crimea and Kosovo:
How are Crimea and Kosovo similar?
Both Kosovo and Crimea have a majority who belong to an ethnic minority. Just as Kosovo Albanians feared Serbian repression during the autocratic rule of late Serbian President Slobodan Milosevic, Russians living in Crimea feared the Ukrainian nationalists who came to power in Kiev in February.
Both the ethnic Albanians in Kosovo and the ethnic Russians in Crimea voted overwhelmingly in favor of secession, while the Serbian minority in Kosovo and the Ukrainian and Tatar minorities in Crimea mostly boycotted the votes.
There was foreign military intervention in both regions with NATO intervening in Kosovo and pro-Russian troops seizing control of Crimea ahead of the vote.
What are their main differences?
NATO intervened in Kosovo in 1999 only after significant evidence of Serbian abuses against ethnic Albanians, including mass killings and deportations. Pro-Russian forces intervened in Crimea with no major abuses or violence reported against ethnic Russians.
The West didn't annex Kosovo after driving Milosevic's forces out of the former Serbian province, but sent in peacekeepers. Russian troops, meanwhile, took control of Crimea before its referendum was held.
Kosovo declared independence but did not join its ethnic brethren in neighboring Albania in a single state. Crimea, which has a majority Russian population, signed a deal to join Russia two days after its vote.
Kosovo declared independence nine years after Serbia lost effective control over its former province and only after a long diplomatic process when it was virtually an independent state. Crimea voted to secede from Ukraine only weeks after the country's pro-Russian president, Viktor Yanukovych, fled to Russia.
What did the U.N. Court say about Kosovo?
In July 2010, U.N.'s highest court ruled that Kosovo's declaration of independence was legal but did not outright endorse Kosovo's claim to statehood.
What did Putin say?
"Our Western partners created the Kosovo precedent with their own hands," Putin said Tuesday when he signed a treaty to incorporate Crimea into Russia. "In a situation absolutely the same as the one in Crimea, they recognized Kosovo's secession from Serbia as legitimate while arguing that no permission from a country's central authority for a unilateral declaration of independence is necessary."
What does the west think about Putin's arguments?
Western leaders have rejected Putin's arguments, saying Kosovo was a unique case due to the large number of victims during the 1990s Balkan wars amid the violent breakup of Yugoslavia. German Chancellor Angela Merkel has insisted that analogies between the West's actions in Kosovo and Russia's intervention in Crimea are "shameful."
"To make it crystal clear, the situation from that time is in no way comparable to what is happening in Ukraine today," Merkel said. "Russia's actions in Ukraine unequivocally breach basic principles of international law."
How are Putin's remarks viewed in Serbia?
Serbian officials — who still refuse to recognize Kosovo's statehood — thought Putin would never make Kosovo a precedent to justify his annexation of Crimea. But they still believe the Russian president will never recognize Kosovo and will continue to block it from becoming a U.N. member state, despite being recognized by some 110 nations.
"Crimea is yet more proof that things might go out of control when international law is violated," said Borko Stefanovic, a ranking Democratic Party official in Serbia. (Dusan Stojanovic, AP)
____
Dusan Stojanovic – AP Balkan correspondent Dusan Stojanovic covered the events in Ukraine and Kosovo.