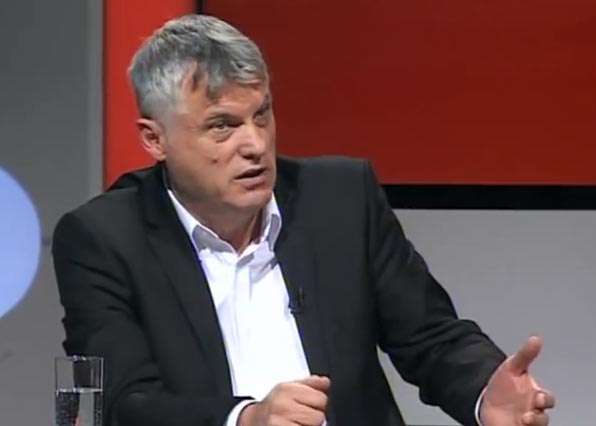 BELGRADE – Brexit has shown that the referendum is a sacred institution of democracy, and if the European political life has accepted this institution, then the people of Republika Srpska have the same right to decide on their own future in a referendum, military-political analyst Miroslav Lazanski has said in a statement to SRNA. Stressing that, as the United Kingdom, whose people voted to exit the EU with more than a million votes ahead, was not satisfied with its economic and political status within the EU, Lazanski has pointed that Republika Srpska is not satisfied within BiH.
Lazanski has pointed out that, following the analogy that logically results from the UK referendum, "he sees no reason why something that is permissible for the British would not be allowed to the Serbs."
"Republika Srpska citizens have the right to decide in a referendum whether they want to stay in BiH or not. If it was permissible for all the peoples of the former Yugoslavia to vote whether to remain in the country or not, I see no reason why the people of Republika Srpska would not be allowed to do so", said Lazanski.
Noting that "many will now jump up and say that this is not the same," Lazanski has said he cannot see the difference.
"Great Britain has voted, it is the sovereign right of the citizens of Great Britain. The result is more than clear: more than one million exit votes ahead," said Lazanski.
He has pointed out that it can be assumed with a great deal of probability that, if the citizens of Republika Srpska were in a position to vote in the RSexit kind of referendum, there would be a larger number of those voting to exit BiH.
"It would not be 52 percent, but probably 90 percent," concluded Lazanski.
He has estimated that Republika Srpska should send a congratulatory message to the British Queen Elizabeth II for yesterday's democratically expressed will of the people of Great Britain.
"Let me remind that on the morning when Winston Churchill learnt that a military coup against the Tripartite Pact was carried out in Belgrade, he said in his address to the British Parliament: ' Peoples of Yugoslavia have found their soul this morning '. Republika Srpska should now send a congratulations card to the British Queen saying: ' The citizens of Great Britain found their soul yesterday,' "said Lazanski.