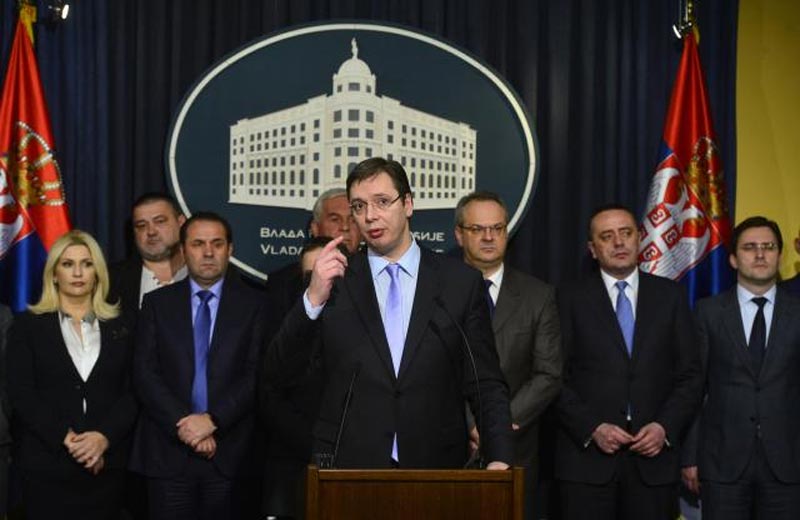 BELGRADE – Telekom Srbija stays in Serbian ownership, the government reached the decision unanimously -we have not got the satisfactory price and now we will reorganize the company so that it could win in the market, Serbian Prime Minister Aleksandar Vucic said on Friday.
He told a news conference that this means the introduction of professional management on the model of Serbia's sole steel mill Zelezara Smederevo.
Vucic voiced the hope that in four years Telekom would improve its results so that it would be worth more.
The most serious offer came from a U.S. investment fund, Vucic said, noting that the price was close to the satisfactory level.
The sale of a minority stake is also being considered, Vucic said, preferring not to disclose any further detail.