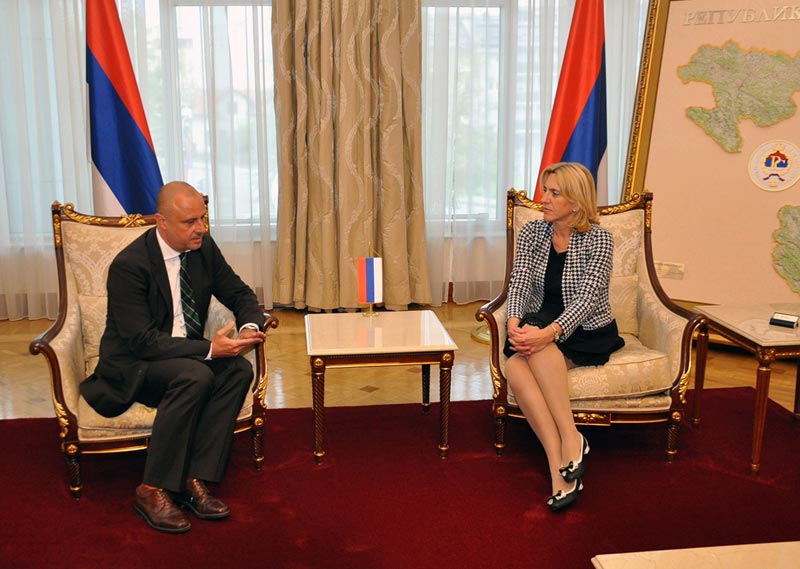 Banjaluka – Republika Srpska Prime Minister Zeljka Cvijanovic said today in Banjaluka that the conditions are met for BiH to advance the status of candidate in the EU. During the meeting with the newly appointed Deputy Head of the EU Delegation to BiH, Khaldoun Sinno, and Head of the Political Department of the EU Delegation to BiH, Matthew Field, Cvijanovic has emphasized how important is the development of the coordination mechanism, which interacts between different levels of authorities and provides a unique approach to the EU.
Cvijanovic has said that Republika Srpska will continue to provide active support to this process, and reiterated the Republika Srpska Government's position that BiH's process of accession to the European Union must be "the ownership" of everyone in BiH, announced the Srpska PM's Office.
During the meeting, the interlocutors exchanged opinions on the political and economic situation in Republika Srpska, with particular emphasis on BiH's European path, and the activities undertaken by the institutions of Republika Srpska regarding the realization of the defined priorities in the process of accession to the EU.