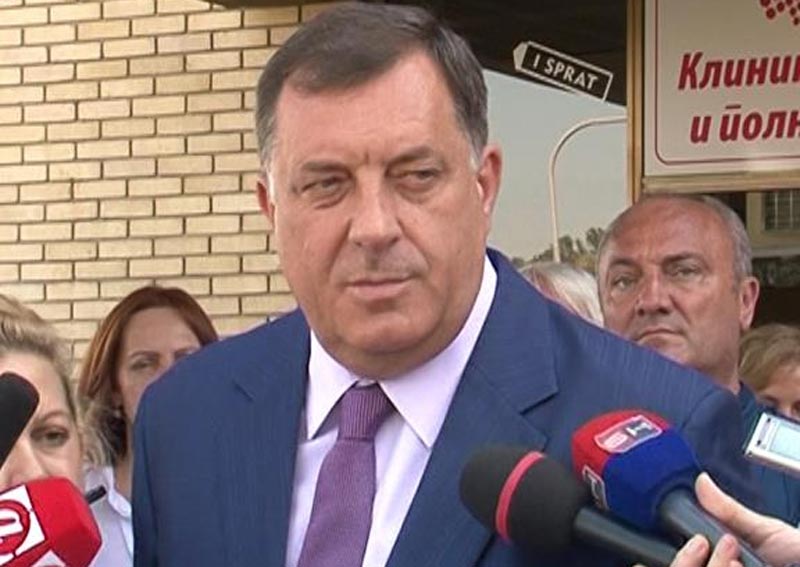 BANJALUKA – Republika Srpska President Milorad Dodik says it is high time for the ambassadors of foreign countries to stop interfering in the internal affairs of a country in which they stay, no matter how it might look like, even if it is BiH.
"It is incredible that ambassadors comment on the internal political events. This is not so anywhere in the world, except here. This is why BiH is an unsuccessful country and does not have a chance of succeeding until people in it agree what BiH can be, without a possibility for foreign ambassadors to get involved in it, no matter from where they might come," Dodik told reporters in Banjaluka.
He says that the BiH Constitutional Court included all elements of political decision making and that it works on orders of the Chairman of the BiH Presidency, Bakir Izetbegovic, and under pressure from certain embassies in Sarajevo.
"If this had anything to do with justice, decisions would not have been brought this way. This will be the essence of that which I want to say to the Russian Ambassador to BiH and to everyone else. It is obvious that western ambassadors are bored in BiH and need a sort of a game, so they made use of this to get involved in the worst possible way," Dodik said.
He says that at a meeting today, which is a part of regular consultations, he and ambassador Ivantsov will discuss a general situation after the shameful decision of the BiH Constitutional Court, which is a political court of BiH.