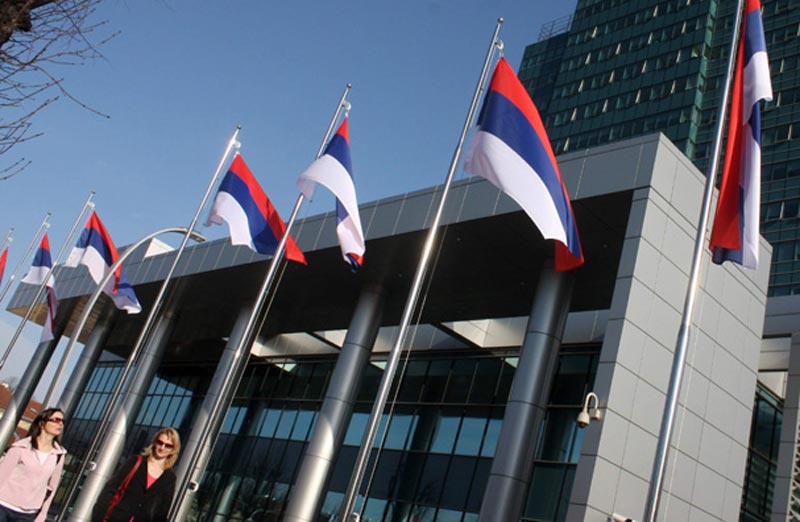 BANJALUKA – The Alliance of Independent Social Democrats, Democratic People's Alliance and Socialist Party / SNSD, DNS and SP/ have agreed on an initiative to hold a referendum regarding the Day of Republika Srpska on September 25 and submitted the relevant document to the National Assembly of Republika Srpska, SNSD chief Milorad Dodik said on Wednesday.Following a meeting with the leaderships of the SNSD, DNS and SP and heads of the three parties' caucuses in the Srpska parliament, Dodik said he believed "the National Assembly will put an end to this issue by Friday."
Commenting on the Serbian Democratic Party's view that the referendum on the Day of Republika Srpska should be held after the local elections, Dodik said he was not intending to comment on the SDS's views.
"We defined the initiative and submitted it to the National Assembly and the matter is now reviewed by the parliament," said Dodik.
The SNSD said that Republika Srpska had not given up on a referendum regarding the work of the Prosecutor's Office and Court of Bosnia and Herzegovina.
"We haven't given up on the referendum. We are waiting and giving a chance to the advisory board to see who backs idea and who opposes certain dates and why," said Dodik, who is also the President of Republika Srpska.
When asked whether during the meeting there was any talk of a new bid for the sale of state capital in Ljubija Coal Mine, Dodik said the bid had arrived and that the procedure was conducted by the Government of Republika Srpska.
"The Government will examine it and then inform us accordingly," Dodik said.(Srna)