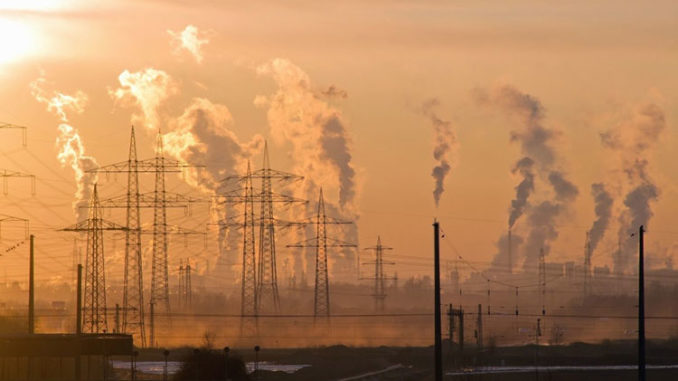 Lockdowns restricting travel and industry imposed to halt the spread of coronavirus have resulted in unprecedented reductions in deadly air pollution around the world, new analysis shows, reports "CNN".
Major cities that suffer from the world's worst air pollution have seen reductions of deadly particulate matter by up to 60% from the previous year, during a three-week lockdowns period.
Researchers from IQAir — a global air quality information and tech company — studied 10 major cities around the world (New Delhi, London, Los Angeles, Milan, Mumbai, New York, Rome, Sao Paulo, Seoul and Wuhan) which have relatively high numbers of coronavirus cases and Covid-19 lockdown measures.
The study compared levels of harmful microscopic particulate matter known as PM 2.5. The pollutant, which is smaller than 2.5 micrometres in diameter, is considered particularly dangerous as it can lodge deep into the lungs and pass into other organs and the bloodstream, causing serious health risks.
"CNBC" reports that the New Delhi recorded a 60% fall of PM2.5 from 2019 levels, Seoul registered a 54% drop, while the fall in China's Wuhan came in at 44%.
The study also found that Wuhan experienced its cleanest air quality on record through February and March, while Los Angeles experienced its longest-ever stretch of clean air — meeting the United Nation's recommended air quality guidelines.
The data was based on a three-week time frame to reflect either the most stringent lockdown measures in each city or to coincide with the peak number of daily reported Covid-19 infections.
Major cities with historically higher levels of deadly air pollutants witnessed the most substantial drop in PM2.5, the analysis found.
Sam Meredith from CNBC writes that of all of the cities studied, only Rome recorded a higher number of PM2.5 over a three-week period of coronavirus lockdown in 2020 when compared with 2019 levels.
"The city recorded a 30% increase in particle pollution, despite an increase in the number of hours that met WHO guidelines. The study noted that domestic heating was a "significant source" of air pollution in Rome from November through to April and increased reliance on residential heating systems could be behind these findings", reports "CNBC".