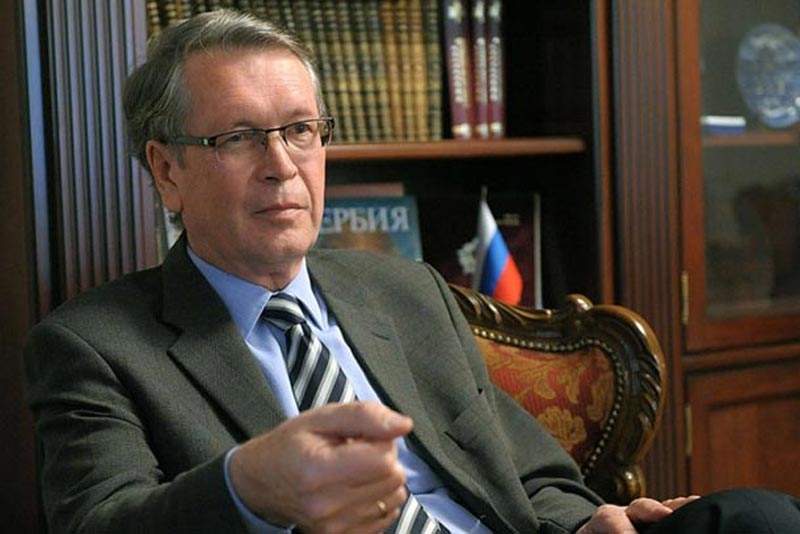 Belgrade – The Day of Republika Srpska has been preserved and saved and Russia would like to see an end put to the whole matter, Russian Ambassador in Belgrade Alexander Chepurin said on Monday.
"I'm pleased to see that the referendum was conducted peacefully and in a very democratic manner and that the result is absolutely clear," Chepurin told the press in Belgrade.
Russia opposes any kind of pressure, including any interventions of foreign diplomats, he said.
With regard to the threats made against Republika Srpska Milorad Dodik and remarks made by the High Representative Valentin Inzko, Chepurin said he would not like to comment on any future moves, because "absolutely anything could be made up."
"I don't see any point in commenting on a hypothetical course of events," the ambassador said.
Chepurin added that an event the famous Russian writer Viktor Shklovsky had talked about a century ago had already happened. Shklovsky once said: "It is very difficult to combine what we think with what we do and what turns out in the end."
"Take Columbus, for instance. He went searching for India but discovered America instead. Just like in literature, we are searching for our own India but sometimes we suddenly discover an America. The same goes for politics. The referendum was held, the results are entirely clear, and the people expressed their opinion in the most democratic way," said Chepurin.