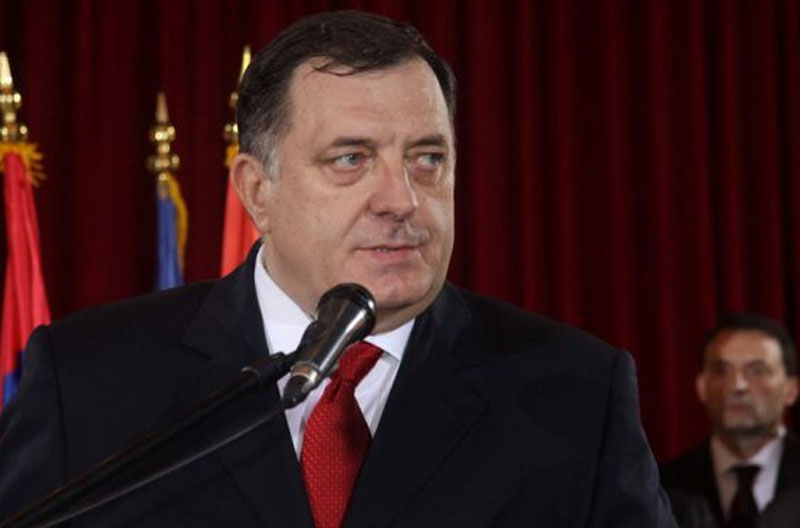 Banjaluka – The Serb Republic (RS) wants three states to be created in Bosnia-Herzegovina that would be "confederally tied" into that country, Milorad Dodik, has said.
Otherwise a referendum on independence is "possible" in the Serb entity, its president has warned.
Bosnia emerged from the 1992-1995 war as a country made up of two entities – the RS, and the Feredation of Bosnia-Herzegovina (FBiH).
"We do not exclude the possibility that the RS will retain its right to, at some point in the future, call for a referendum on its status, as we see is the practice of many in Europe," Dodik said, noting that the RS assembly previously adopted the Law on Referendum, and the manner of its implementation.
Dodik pointed out that the Serb entity supports the right of peoples to self-determination, and that he considered the referendum in Crimea to have been legal and legitimate, the daily Nezavisne Novine writes.
"Not even Bosnia-Herzegovina voted in favor of rejecting the Crimea referendum at the UN General Assembly, which means that if it recognizes that one, it will recognize ours as well," said Dodik.
According to him, the visible diplomatic activity of European countries in Bosnia during the past months was carried out in light of the upcoming European elections, while they "do not want to go into any real analysis that would show that Bosnia is not sustainable."
Dodik also said that the RS was committed to peace and finding solutions for Bosnia through dialogue, without the high international representative imposing his decisions.(TANJUG)