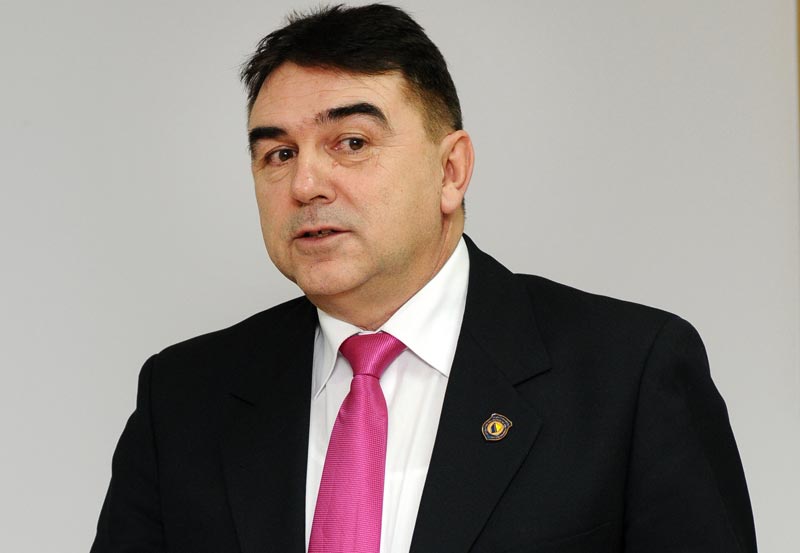 The Disciplinary Commission of the High Judicial and Prosecutorial Council (VSTV) has suspended Chief Prosecutor of Bosnia-Herzegovina Goran Salihovic.
The Banja Luka daily Nezavisne Novine reported this unofficially on Wednesday.
The news has been confirmed with a statement posted on the VSTV website, which said Salihovic was suspended from his duties until the end of the disciplinary procedure against him.
Salihovic on Monday said the VSTV wanted to dismiss him because of an investigation he initiated against RS President Milorad Dodik, in connection with the RS Day referendum held on Sunday.
Speaking for Al Jazeera Balkans, the now suspended prosecutor said he was sure of the correctness of the decision, and was "not afraid of any proceedings."
"The reason for the complaint was my opening of the investigation against Milorad Dodik, and that he for the first time in history received a summons to report to the Prosecutor's Office of Bosnia-Herzegovina," Salihovic said on Monday.
The prosecutor denied the allegations that he put the brakes on some investigations against senior officials, "especially those from the RS (Serb Republic)."
The VSTV announced earlier that the Disciplinary Commission found there was sufficient evidence that Salihovic committed disciplinary offenses, including "failure to ask for his recusal in cases where conflict of interest was present; engaging in inappropriate contacts with judges or parties in a case; allowing persons not legally authorized to act as prosecutors; interfering in the work of judges or prosecutors with the goal of obstructing or disparaging their activities; deliberately providing false, deceitful, or incomplete information regarding job applications, disciplinary matters, issues related to promotions in service, or any other issues that are within the jurisdiction of the VSTV."
The Disciplinary Committee asked for Salihovic to be dismissed.
The First Instance Disciplinary Commission of the VSTV was then asked to suspend the prosecutor pending the outcome of the proceedings.
According to Croatia's Hina agency, the case "reaches to the very top political level in Bosnia, considering that the procedure against Salihovic was launched after media allegations that he gave information to Dodik, via an intermediary, about investigations launched against him by the State Prosecution due to suspicions of financial malversations."