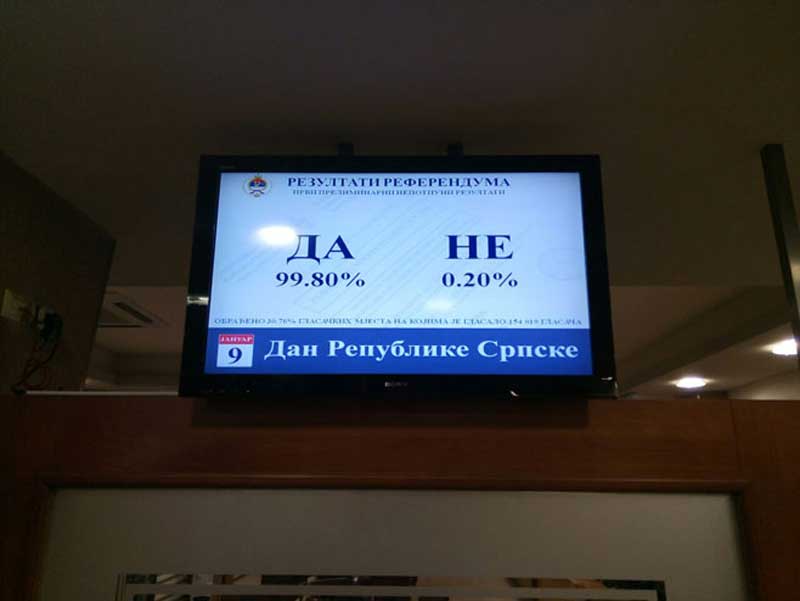 BANJALUKA – The Serb Republic (RS) on Sunday held the first referendum in Bosnia-Herzegovina after the Dayton peace agreement.
Citizens in the Republika Srpska overwhelmingly voted "yes" to continue to mark January 9 as RS Day.
According to results from 71 percent of polling stations, 99.79 percent of those who voted circled "yes." The turnout is estimated at between 59 and 60 percent of 1,219,399 registered voters.
Final results will be announced in Banja Luka at noon on Tuesday.
Officials in the RS said they were satisfied that the voting went peacefully, while RS President Milorad Dodik said the referendum would become historic, and was not designed to endanger anyone.