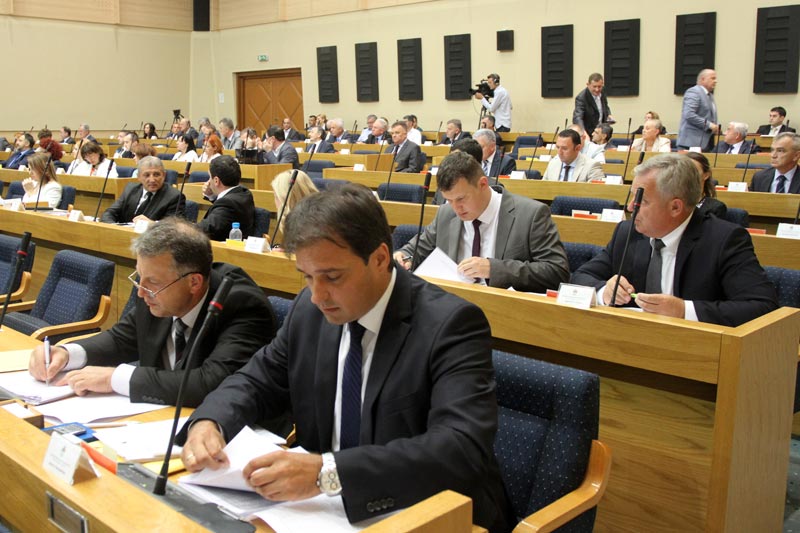 BANJALUKA – Representatives of the opposition in the Republika Srpska National Assembly have agreed that it is necessary to hold a referendum on Republika Srpska Day.
Dragan Cavic, the MP of the NDP in the Republika Srpska National Assembly, has stressed that the caucuses of political parties based in Republika Srpska have agreed on the referendum issue.
"At the session of the Collegium of the Parliament, we have agreed today that all the caucuses seated in Republika Srpska jointly launch an initiative for holding the referendum on Republika Srpska Day on September 25, 2016. However, the opinion of the opposition was that the referendum should be held on November 9 or 10, respectively 25 years after the plebiscite of the Serb people in Bosnia and Herzegovina," Cavic told the reporters.
He has stressed that it is absolutely clear that the Republika Srpska Day must not be a subject to any political conflict in Republika Srpska.
"There are a number of actions that need to happen by September 25 this year. We are going to discuss all at tomorrow's special session," added Cavic.
Head of the SDS Caucus in the Republika Srpska National Assembly, Vukota Govedarica, has recalled that the Decision on Republika Srpska Day was passed by outvoting in the BiH Constitutional Court.
"Therefore, there must not be political divisions in Republika Srpska and we support the referendum," said Govedarica.
The Collegium of the Republika Srpska National Assembly scheduled a special parliamentary session for tomorrow to discuss Draft decision on calling a republican referendum on Republika Srpska Day, as well as the appointment of the Commission for its implementation. (Srna)