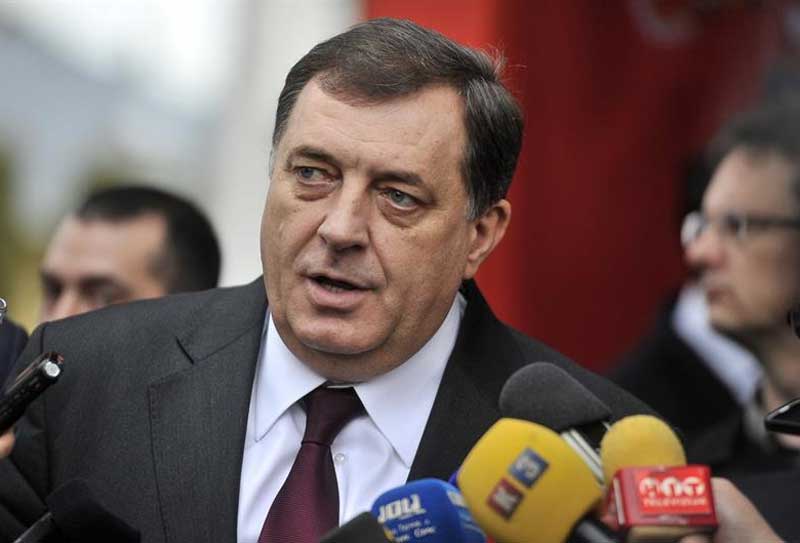 SAINT PETERSBURG – Republika Srpska President Milorad Dodik said today that the city of St. Petersburg has provided free-of-charges premises for the Srpska representative office and said that the businessmen should now seize the opportunity to connect as much as possible.
"We have to make far more efforts to ensure the presence of our economy and entrepreneurs. We, the politicians, did it already yesterday in St. Petersburg with Governor /Georgy Poltavchenko/ by opening special dimension of our cooperation. Now we need the business people to take advantage of this opportunity," said Dodik.
After the plenary session of the 20th International Economic Forum, he said that that Srpska needs to know the directions the world is taking, that it cannot agree to be "a mere experiment of the brokers from various structures of the international community who come to Srpska and sell some of their ideas as the best for us".
We have to see the direction Europe takes, but also to look back and see where Eurasia is, in order to either plan or know or somehow locate ourselves in this global process and try to be our own as much as possible, to manage our own resources," said Dodik.
He has stated that the messages by President of Russia Vladimir Putin, President of Kazakhstan Nursultan Nazarbayev and Prime Minister of Italy Matteo Renzi are very clear – to ensure peace in the world and deal with the global economic crisis that has existed for eight years.
"It was interesting to hear the way in which such a large economic giants, in terms of the countries, think about how to ensure growth and development, which obviously means strengthening the cooperation and reconstruction of the international financial institutions to be more in the function of economic development," said Dodik.
He has added that it was announced at this meeting that India, China and Pakistan will join the Eurasian Economic Community this month, while Iran will do it afterwards, which will provide a single market for three and a half billion people.
"This cannot be disregarded, and all those who want to develop must take this huge market and cooperation with it into consideration," said Dodik.
The Republika Srpska president has said that Putin talked about peace and security, but also about the plans of Russia clearly visible for the next 10 years.
At the end of multi-day visit to St. Petersburg, Dodik has said that it has been a successful visit during which he had several bilateral meetings and discussions on global issues and cooperation.
Dodik has added that the need to combat terrorism, which must be international and common, has been emphasized at the meeting.