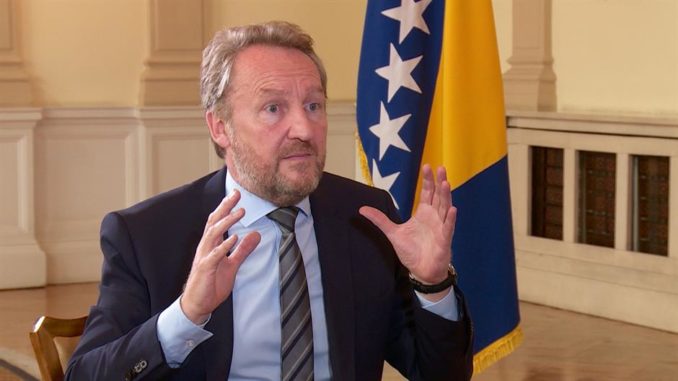 Sarajevo – Bosnian Presidency Bakir Izetbegović told Tanjug on Monday that he has already invited Serbian PM Aleksandar Vučić to participate in a Sarajevo conference.
The 5th international investment conference Sarajevo Business Forum will take place on May 14 and 15.
Izetbegović said that he hopes that Vučić will accept the invitation, as it would be a good opportunity to discuss promotion of economic cooperation and joint projects aimed at economic recovery and development of Serbia and Bosnia-Herzegovina.
"I am certain that through a coordinated approach we can attract significant foreign investments to the region, especially in the fields of energy, infrastructure, agriculture and tourism, and open new markets for our companies abroad," said the Bosniak member of Bosnia-Herzegovina's tripartite presidency.
Izetbegović noted that Vučić is aware of the shared opportunities, adding that for that reason he expects Bosnia-Herzegovina to have a good partner in the new prime minister and the government of Serbia, and that, based on mutual respect and shared interests, the two countries will build positive and stable bilateral relations and a common European future in years to come.
( Tanjug)