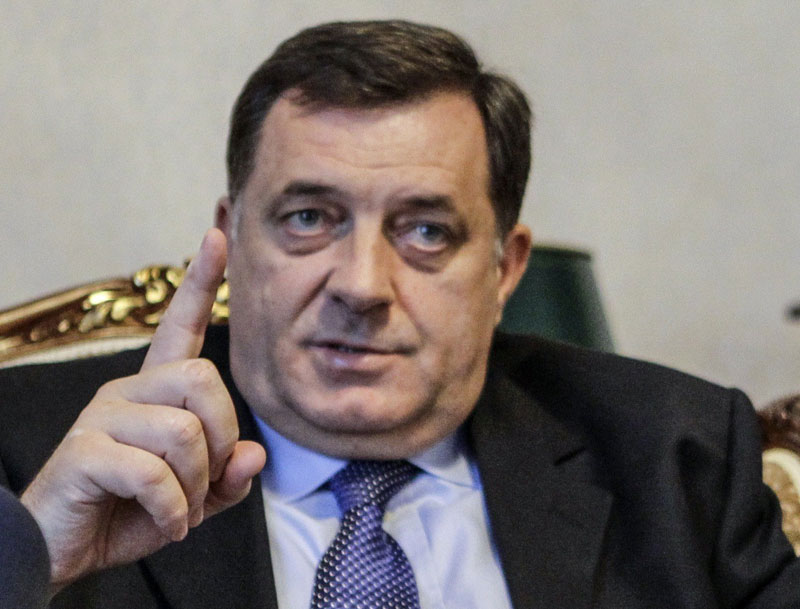 Bijeljina – Republika Srpska President Milorad Dodik told SRNA that the terrorist attack on police station in Zvornik proved that Srpska could not count on intelligence sources from BiH.
"There has been no information on a terrorist attack. This only tells us about the functionality of the security structure in BiH, and the number of potential sleeper terrorists, who are ready to perform a terrorist act anywhere, at any moment," said Dodik.
He pointed out that this was an attack on the institutions of the system, and that it certainly was not an individual act, even though everybody would try to present it as such.
Dodik recalled that the attacker had chosen a police station as his target, come in with an automatic rifle, shouted "Allahu Akbar", and unscrupulously killed a police officer.
Despite the fact that it was only one person to perform the attack, says Dodik, the attacker earlier had to be educated somewhere for such a thing.
"It is obvious that this was an attack motivated by religion and terrorism, and that it is a terrorist act," said Dodik, adding that the attack was sudden and unexpected.
Dodik emphasized that Republika Srpska, following these events, would have to put its security structure on the agenda again.
"We need to look into ways to protect ourselves from such sudden attacks and strikes against the system institutions," said Dodik.
Srpska president offered his condolences to the family of the policeman killed in the terrorist attack, in the course of which two more policemen were wounded.
"The greatest is the grief for the killed policeman, who peacefully came to work today. The greatest sorrow is of his family, to which I extend my condolences," said Dodik.
Srpska president said he had received a phone call from Serbian Prime Minister Aleksandar Vucic, who asked him to convey his message of condolences to the family of the killed policeman.
On Monday evening, a member of the Wahhabi movement committed a terrorist attack at the police station in Zvornik, killing one policeman, and wounding another two.
The attacker burst into the premises of the police station exclaiming "Allahu Akbar", and immediately opened fire with an automatic rifle.