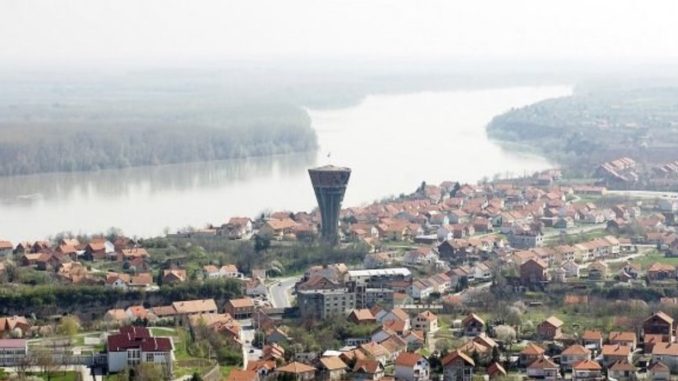 Belgrade – The Coalition of Refugee Associations in Serbia condemned Wednesday in the harshest terms a call for boycott of the Serb goods and shops in Vukovar, and urged the authorized state bodies in Croatia to institute proceedings against the initiators of the boycott.
The call for boycott is, in fact, a call for lynch of the remaining Serbs in Croatia, and it is a continuation of the anti-Serb campaign which started in September last year by smashing and removing bilingual signs in Latin and Cyrillic (the Serbian script) in Croatian municipalities and cities, the Coalition said.
Such and similar acts, which have been unsanctioned, are sending a clear message that there is no room for Serbs in Croatia and that it is the best for them to assimilate or emigrate, the statement said.
The Coalition of Serb refugees and expellees from Croatia called on the Croatian president, government and parliament, the Croatian Bishops' Conference, the Croatian Academy of Sciences and Arts and Matica hrvatska to publicly condemn the call for boycott of the Serb goods and shops in Vukovar and urge the authorized bodies to prosecute the initiators of the boycott.
The Coalition also called on the EU to make it clear to Croatia that it is unacceptable for one of its member states to spread hate speech against the remaining Serbs.
A call has appeared on certain social networks to boycott Serb shops and goods in Vukovar as long as Cyrillic script is being used in the city, website dnevno.hr reads.
Milorad Pupovac, president of the Serb National Council (SNV) and member of the Croatian parliament, condemned the call in the harshest terms on Wednesday, and urged the authorized institution to react.
Pupovac said at an impromptu press conference in Zagreb that if no reaction takes place, he will inform the authorized foreign institutions, Croatian news agency HINA reported.
The call for boycott issued over social networks refers to Serb goods and 35 shops owned by Serbs who are doing their jobs properly and trying to make their living, Pupovac underlined.
This is characteristic of Nazi, Fascist and Ustasha (Croatian fascists) regimes in 1930 and should not occur in the European democracies, he said.
Such incidents can seriously poison the relations between Croatia and Serbia, Pupovac said.(TANJUG)