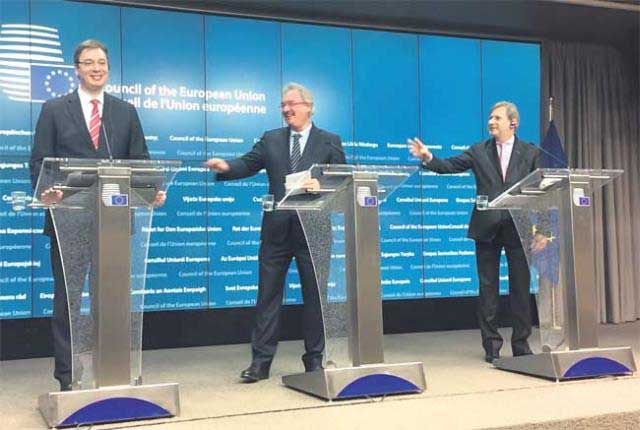 BRUSSELS – Serbia opened its first chapters in accession negotiations with the European Union, by which it officially began the process of aligning with the standards of the European community.
The road will be long and difficult, but Europe is with you, Luxembourg Foreign Minister Jean Asselborn said at a press conference after the secong Serbia-EU intergovernmental conference (IGC).
Commissioner Johannes Hahn said it would be a signal that Serbia was a stable business environment for foreign investors.
Serbian Prime Minister Aleksandar Vucic said that it was important news not only for the citizens of Serbia, which should be proud of themselves and their country, but also for the entire region.
Vucic expressed special gratitude to German Chancellor Angela Merkel, saying that she had honored her word the moment when Serbia had met all its obligations.