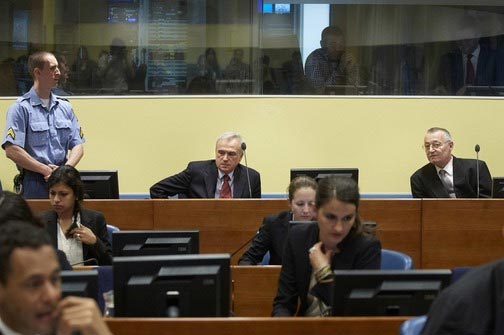 THE HAGUE – Former Serbian state security chiefs Jovica Stanisic and Franko Simatovic will be retried at the International Criminal Tribunal for the former Yugoslavia (ICTY) on all counts of the indictment, the ICTY Appeals Chamber decided on Tuesday, quashing a first-instance decision to acquit the two.
They will remain in the Tribunal's detention unit pending retrial.
Stanisic and Simatovic had been charged with war crimes committed in Croatia and Bosnia and Herzegovina and participation in a joint criminal enterprise, but were acquitted of all charges by a first-instance verdict in 2013.
The ICTY prosecution filed an appeal against the verdict, seeking that the two be declared guilty on all counts of the indictment.
They were also charged with crimes of persecution, murder, deportation and forcible removal of Croat and Muslim population.