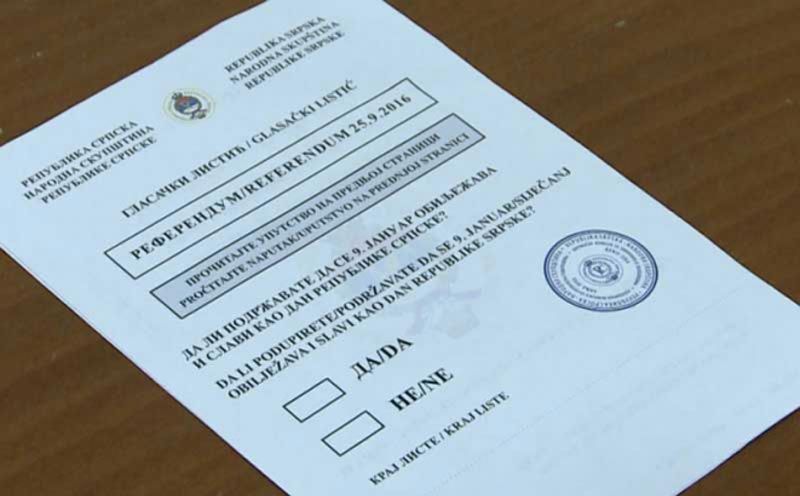 Banjaluka – The Representative Office of Republika Srpska in Stuttgart, Germany has begun preparations for holding a referendum on the issue of Republika Srpska Day, which has been scheduled for September 25, and formed the committees and provided the venues in six cities in Germany.
"Committees are also being formed and locations sought in five Swiss cities as well," the Representative Office in Stuttgart told Srna.
The Representative Office points out it will make sure that the news of the vote taking place in Germany and Switzerland reaches as many of our citizens as possible through various forms of advertising.
"Given that the Office receives a huge number of enquiries as to whether our Diaspora will be allowed to vote in the upcoming referendum on Srpska Day on a daily basis, we believe that our people living in Germany and Switzerland are interested in the referendum very much," the Representative Office in Stuttgart said.