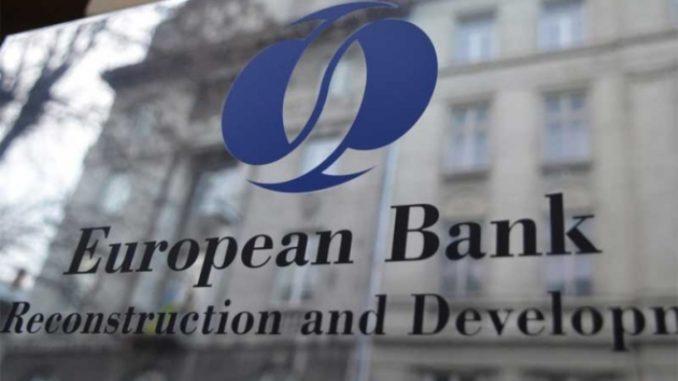 The damage from the devastating floods in Serbia could reach between EUR 1.5-2 billion, the European Bank for Reconstruction and Development (EBRD) has said.
In Bosnia-Herzegovina, it could reach EUR 1.3 billion, according to preliminary estimates.
No official estimates as to the cost of this natural disaster are available as yet, an EBRD statement noted, and added that the damage threatens the economies of these countries and will continue to influence their growth and inflation in the future.
The agriculture sector, which accounts for about ten percent of GDP in Serbia and six percent in Bosnia, has been particularly badly affected, the EBRD said, adding that the damage in both countries "could be in the hundreds of millions in euros."
"Power generation and mining has been heavily disrupted, especially in Serbia, where the damage to the state-owned power company EPS is likely to be extremely costly," said the statement. Roads and railways, water supply and energy transmission infrastructure have been badly hit too, while in Bosnia is also at risk from mines dislodged by the floods and landslides.
"Low economic forecasts for this year were predicated on the introduction of austerity programs to tackle high levels of public deficits and debt. This may now be delayed, as the countries' short-tern priorities could well change," the EBRD said, and added that its current growth forecasts for 2014 are 1.8 percent for Bosnia and 1.0 percent for Serbia "and they may well need to be revised further downwards."
But mitigating factors would include the size of bilateral and IFI support for the relief and reconstruction programs, which could give a boost to construction and related industries, the bank noted.
The EBRD said it would "place a priority on the rehabilitation of damaged roads and water systems as well as damaged power stations and transmission and distribution networks," and "aims to respond rapidly to the immediate needs of any of the EBRD's corporate partners in the private sector whose activities have been harmed by the flooding."
As an EU candidate country, Serbia can also apply for financing from the EU Solidarity Fund, which helps member states in case of severe natural disasters if the estimated damage exceeds 0.64 percent of their GDP. (Tanjug)