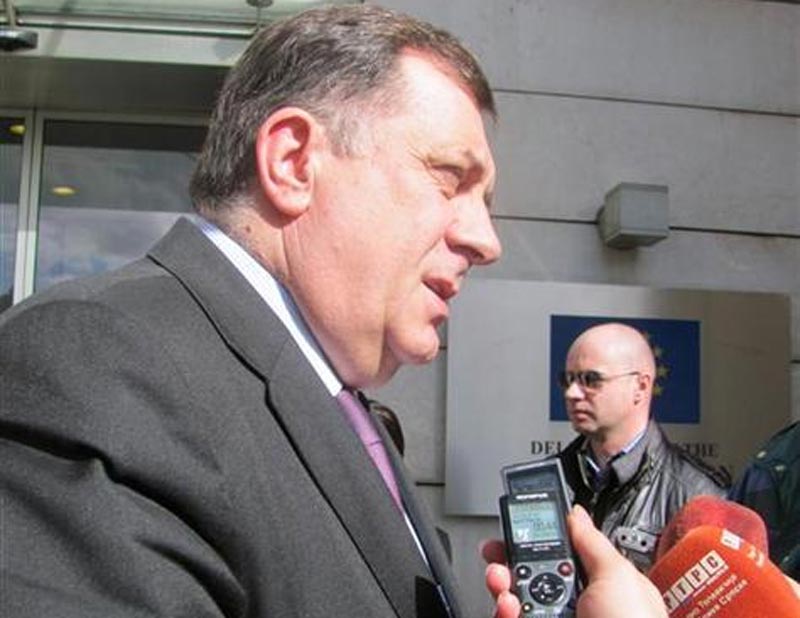 Bijeljina – Republika Srpska President Milorad Dodik on Wednesday told SRNA that the industrial community in Milan is seriously interested in economic cooperation with Srpska, particularly in agriculture and forestry.
Dodik, who today started a two-day visit to Italy, said that he presented businessmen in Milan with prospects for investing in Republika Srpska which are stimulative in comparison to the countries of the region, especially the EU member states.
"For example, electric power is cheaper in Republika Srpska by a factor of two to three, which represents significant savings," Dodik told SRNA in a telephone statement from Milan.
He said that certain memorandums in connection with the construction of a centre for the packing of agricultural projects and their distribution in the EU market, primarily Italy, may be signed soon.
"We agreed to conduct a study on this in order to see how it would be realised," Dodik said.
Noting that the most important thing for agriculture is for it to have a market, Dodik said there are significant and great distributors at the level of Italy and the EU who are ready to take over agricultural products only under condition they are adequately packed and prepared for the needs of the European market.
Dodik said that he will meet with representatives of the technical science university which is developing certain innovations that could be applied in production.
"The ties between business and the scientific community are great and issues of improving the quality of products are being resolved almost daily, and the state stands by them through the incentives it provides. We will see here what experience we can apply in Srpska," Dodik said.
Dodik will meet on Thursday with the Mayor of Milan to discuss support for such projects from the local and provincial authorities of Lombardy. (SRNA)