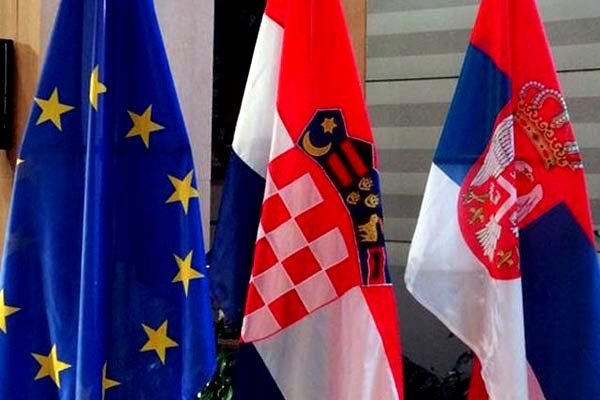 BELGRADE – Croatia did not express an opinion on opening Chapter 23 in EU-Serbia negotiations during Friday's meeting of the working group on EU enlargement, which resulted in removing the point from the agenda and postponing the discussion for next week, Serbia's negotiating team chief Tanja Miscevic said following the meeting.
"The Croatian representative had no instruction from Zagreb, so the item was dropped from the agenda and left to be discussed next week," Miscevic told Tanjug.
The item will now be being placed on the agenda for every new meeting and "will not move, nor be removed, nor blocked until they get the green light from Zagreb," Miscevic said.
She said that all other EU member-states agreed that what we had done in the action plans and presented as elements for opening Chapter 23 was absolutely in harmony with the plans of the EU.
"We're not clear about what they want right now, but we know that we really cannot do more than what has been done," said Miscevic.
She, however, stressed it was still not too late for negotiations to be opened in June, and their postponing would be harmful not only to Serbia but to the EU as well.
"We expect that it (chapter opening) will happen after all, there is still time. We hope that this will not interfere (with the process to open the chapter) to the extent that the chapter is not opened," said Miscevic.