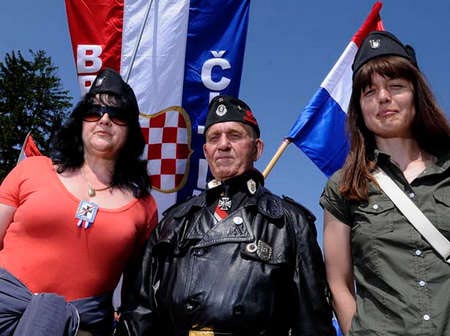 BELGRADE – Information and Documentation Center Veritas Director Savo Strbac has said that Croatia is "in a position to put conditions before Serbia."
He also told Serbia's state broadcaster RTS he thought it would "last a while."
"According to past experiences – I remember Italy making problems for Slovenia, then Slovenia for Croatia – and so Croatia will give Serbia a lot of hard time until someone from the EU clamps down and says, 'that's enough'. Croatia will certainly be giving Serbia a hard time for a few years," said Strbac.
Asked "how Serbia will behave" in that case, he said he did not know – but that he does know Croatia is in a position to condition Serbia.
Strbac described Croatia's additional conditions – concerning Serbia's EU accession negotiations – as "an additional form of cynicism," noting that Zagreb "has done nothing in terms of a more efficient return of (ethnic) Serbs and prosecution of perpetrators of war crimes."
"Until the last moment Croatia was conditioned to work on a much more efficient return of Serbs and prosecution of perpetrators of war crimes against Serbs. Neither helped much, and they too were surprised when the EU said that the conditions for their accession had been met. Croatia had gotten a bit more decent when it comes to this negative attitude towards Serbs, so it seemed things would get better, but as soon as they joined the EU they returned to the positions held in the early 1990s," said Strbac.
He recalled that only 108 out of 3,600 persons that should have been prosecuted in Croatia had been, adding that, for this reason, he supports Serbia maintaining its jurisdiction in war crimes cases in the former Yugoslavia – "as a threat that sooner or later someone from the Croatian side will be held responsible."
Turning to Croatia's demand to give ethnic Croats in Serbia "more rights" Strbac noted that in Croatia, a minority must constitute 1.5 percent of the population in order to be given one seat in parliament.
"There are 0.8 percent of Croats in Serbia according to the latest census. They (Croatia) apply this criterion domestically, while asking others for more," he said. (TANJUG)