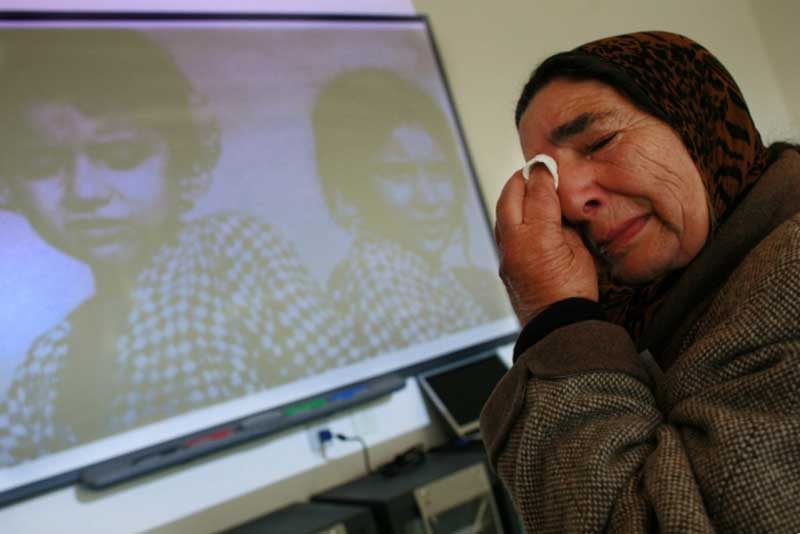 ZAGEB – Croatian Jewish representatives expressed outrage after the culture minister praised a film claiming the number of people killed by the country's pro-Nazi WWII regime at the Jasenovac concentration camp was exaggerated.
Claims that Jasenovac was not really a concentration camp, raised in a new documentary that was screened in Zagreb on Monday evening, have angered representatives of the country's Jewish community.
The documentary entitled Jasenovac – The Truth, made by Croatian director Jakov Sedlar, questions the number of killings at the camp which was run by the WWII-era fascist puppet state, the Independent State of Croatia, NDH.
Croatian culture minister Zlatko Hasanbegovic, who has run into controversy in the past for his views about the NDH, attended the screening and praised the film.
"Such films are useful because they speak about a number of taboo topics. This is the best way to finally shed light on a number of controversial places in Croatian history," Hasanbegovic said afterwards.
Over 83,000 people were executed or died due to the poor conditions at the Jasenovac camp in central Croatia. The killings were carried out by the NDH's Ustasa unit, which was largely modelled on the Nazi SS.
But director Sedlar told Croatian Radio-Television HRT on Tuesday that the number of victims was exaggerated as a result of "non-scientific Yugoslav historiography".
"According to those [victims] who were found, I think we're talking about around… between 20,000 and 40,000 is a number that would be somewhat real," he said.
Slavko Goldstein, a prominent historian dealing with the Holocaust and Croatia during WWII, was also at the screening on Monday and told BIRN that Sedlar's film promotes the idea that "Jasenovac was not a death camp, but merely a labour or prisoner camp".
Goldstein, an 88-year-old Holocaust survivor, recently published a book called Tragedy, Mythomania, Truth – Jasenovac, in which he argued against claims made by Croatian historians Vladimir Horvat, Igor Vukic and Stipo Pilic, who say that Jasenovac was a labour camp.
They also allege that more people were killed there after 1945 by the Communist authorities than were murdered by the Ustasa.
"In my book, over a hundred or so pages, I refuted all these claims using proven facts, while these claims were again, de facto, restated in this movie," Goldstein said.
"The movie… repeats a similar thesis that Jasenovac was a punitive camp, without massive executions," he added.
Memorial boycott
After taking power in April 1941, the NDH passed laws similar to Nazi legislation, targeting Serbs, Jews and Roma. On the territory controlled by the NDH, encompassing today's Bosnia and Herzegovina and most of Croatia, around 30,500 out of 39,000 Jews were killed by the Ustasa or deported to Nazi death camps.
According to the most recent research, besides 47,627 Serbs and 16,173 Roma, 13,116 Jews died at Jasenovac.
Each year in April, a commemoration is held at the camp's memorial site, marking the last escape attempt by Jasenovac inmates in 1945, which is attended by top state officials and representatives of the Serb, Roma and Jewish communities in Croatia.
But the Coordinating Committee of Jewish Communities in Croatia, which represents around 2,000 people, announced on Monday that it will boycott this year's commemoration.
It cited dissatisfaction with the permanent exhibition at the memorial site which tries to tell the personal stories of inmates' lives and the "daily political events that aim to relativise and revitalise the Ustasa legacy".
Sanja Tabakovic Zoricic, a representative of the Jewish community in Zagreb who is also a Holocaust expert, said that these 'political events' included the chanting of the Ustasa slogan "Za dom spremni" ("Ready for the Home(land)") at a football match between Croatia and Israel in March this year and at recent demonstrations in Zagreb, without intervention from police.
Disputed exhibition
Tabakovic Zoricic also expressed dissatisfaction with the permanent exhibition at Jasenovac.
"Jasenovac is shown there more as a collection and labour camp. According to what [is displayed] and how it's presented in the exhibition, it doesn't look like an execution site," she told BIRN.
"In the exhibition, one can't see photos of killed people, but only of those who saved themselves or were exchanged [in prisoner exchanges] or survived," she added.
She said that distressing photographs would be inappropriate for small children, but were crucial for teenagers and adults in order to expose the truth.
She added that explanations given by the memorial site administration that that they were given positive reviews by Yad Vashem museum in Jerusalem and the Holocaust Museum in Washington were not acceptable because "these are not places of mass killings, while Jasenovac is", suggesting that the Auschwitz memorial site would be a better model.
Tabakovic Zoricic also explained that the Coordinating Committee of Jewish Communities is unhappy that the memorial's advisory council, which comprises members of all victim groups and former prisoners, has not had a full complement of members for two-and-a-half years so has not been able to exert any influence to change things.
The director of the Jasenovac memorial, Natasa Jovicic, has expressed regret at the Coordinating Committee's boycott announcement, and said she hopes that it will reverse its decision.
"I am surprised by this decision. The permanent display has been there since 2006, and the [advisory] council has not been working for two-and-a-half to three years, so I don't know why it prompted them to make this move because these are no reasons not to come there in silence and lay a wreath," Jovicic told newspaper Vecernji list.
"The victims are commemorated at Jasenovac, and problems should be solved at the ministry [of culture]," she added.
The Croatian government on Monday also expressed regret about the boycott.
It stressed the importance of the Jewish community's presence at the commemoration and said that the reasons given by the Coordinating Committee for its boycott "aren't proportional to the importance of their announced absence".