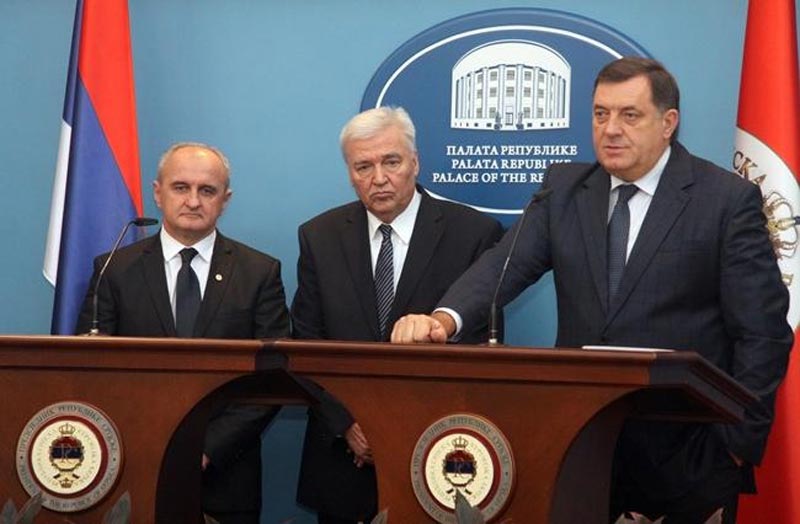 BANJALUKA – Republika Srpska President Milorad Dodik and the leaders of the Democratic National Alliance (DNS), Marko Pavic, and the Socialist Party (SP), Petar Djokic agreed today in Banjaluka that if the opposition cancels the protests, the rally will also be cancelled.
They have agreed on the statement by His Holiness Patriarch Irinej of Serbia not to hold the gathering of citizens because, as they stated, Srpska's greatest supports are Serbia and the Serbian Orthodox Church.
The party leaders Dodik, Pavic and Djokic told reporters that it would be good to avoid the gatherings of people and that existing problems should be solved in the office of the Srpska president.