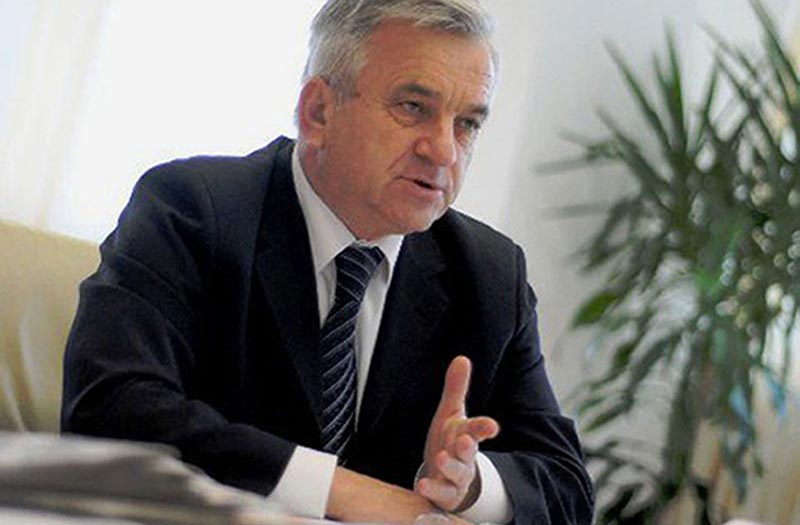 BANJALUKA – Srpska National Assembly Speaker Nedeljko Cubrilovic has told Srna that the entity authorities and institutions will neither recognise nor publish the results of the population census of Bosnia and Herzegovina because they are not credible and are unusable.
Cubrilovic pointed out that incorrect census results are unacceptable and unable to produce any kind of legal effects in Srpska.
"In accordance with the conclusions of the National Assembly, Republika Srpska will actively use all legal, political and other legal instruments to make sure to remove in an adequate manner any illicit activities of the joint bodies and institutions violating the constitutional and legal principles and vital interests and threatening the status and role of Republika Srpska within Bosnia and Herzegovina," Cubrilovic told Srna commenting on the Thursday announcement of the BiH population census results.
He recalled that the National Assembly had already ordered the Srpska Government to draft a law on the population and housing census of Republika Srpska on an urgent basis to allow the entity Statistics Institute to publish the census results.
"We must all stand together for this work. I will remind you that in accordance with the parliament's conclusion, representatives of our government and statistics institute withdrew their members from the Central Census Bureau because the director of the BiH Agency for Statistics Velimir Jukic had not revoked his decision to publish the BiH census results, which he executed today," added Cubrilovic.
He pointed out that it was clear that Jukic's decision was contrary to the Census Law, which was why Bosnia and Herzegovina will have illegal and incorrect census data.
"The first results of the census confirm this. All political parties in Republika Srpska are in agreement about this issue and we find the incorrect census results unacceptable," concluded Cubrilovic.
According to the census results published by the BiH Agency for Statistics on Thursday, Bosnia and Herzegovina has the population of 3,531,159, of which number 1,228,423 live in Republika Srpska (34.79 percent), 2,219,220 in the Federation of BiH (62.82 percent) and 83,516 in the Brcko District (2,37 percent). The institutions and bodies of Republika Srpska do not recognise these results. (Srna)