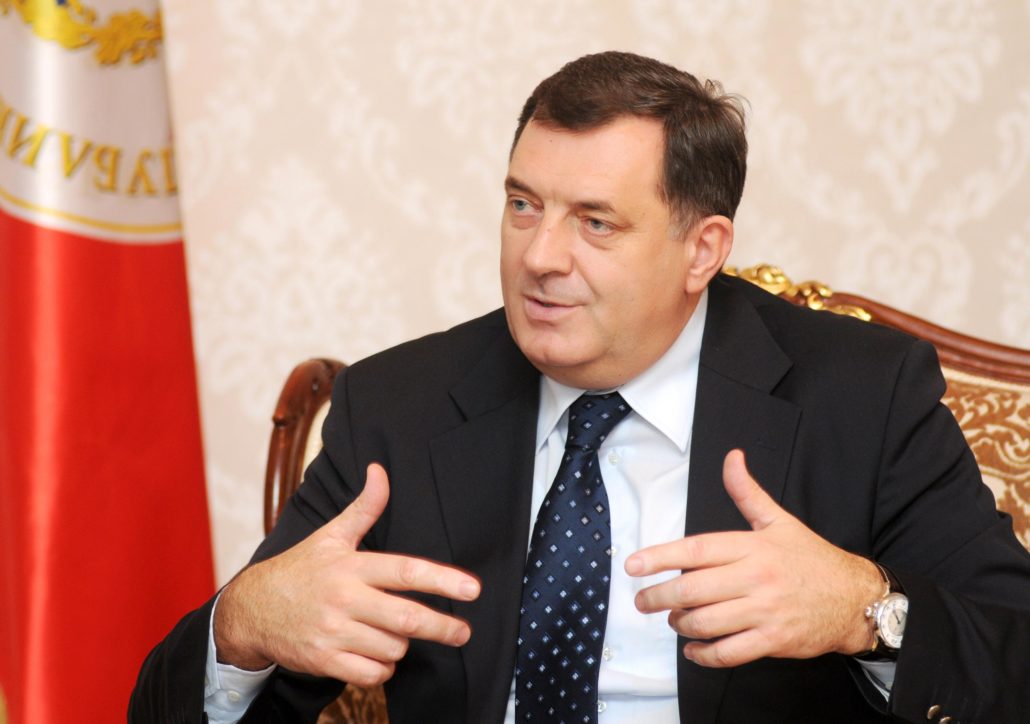 Banjaluka – The call to the Office of the High Representative /OHR/ to intervene regarding the decision of the Republika Srpska Cabinet which deals with the issue of permanent residence shows the powerlessness of the Bosniak member of the BiH Presidency, Bakir Izetbegovic, and his wish for interventionism, which we will not accept, Republika Srpska President Milorad Dodik told SRNA.
Dodik, who is also the leader of the SNSD, said that the legally elected representatives of Republika Srpska will never accept any decision of the OHR which would alter or suspend any decision legally brought by Republika Srpska bodies.
"We will remain an immature party, as Izetbegovic calls us, and we will never be a desirable and acceptable partner for him, such as the SDS is, of which Izetbegovic speaks with open sympathy," Dodik said, commenting on today's call by Izetbegovic to the OHR to react to the decision of the Republika Srpska Cabinet to verify data on permanent residence in Republika Srpska.
Dodik said it seems that Bakir Izetbegovic still reads only the book written by his father Alija Izetbegovic – The Islamic Declaration.
"Therefore, the divisions he is making into those parties from Srpska which are mature – as they, in his opinion, would agree to a state as described in the book of Izetbegovic senior – and those which are not, like the SNSD – which is fighting against the state from the favourable book of Bakir Izetbegovic – are no surprise at all," Dodik said.
Dodik said that Izetbegovic is by his empty rhetoric avoiding the question of why he and his party, the SDA, blocked in the BiH House of Peoples the passage of a bill on permanent and temporary residence which passed the Council of Ministers and the House of Representatives.
"Why is he against the Europeanization of anything in BiH, including the regulating of this area through a law which takes into account all European practices? It is obvious that a state as described in the Islamic Declaration is still Izetbegovic's political goal, and that Europe and European integration are just a cover for creating an Islamic state, about which father and son Izetbegovic dreamed and for which they fought," Dodik said.
Regarding Izetbegovic's claims that the story of a referendum on independence for Srpska will "disappear" after the October elections, Dodik said that Izetbegovic spoke the same after the last elections.
"The story of a referendum on independence for Republika Srpska will stop the day we conduct it. I hope that by then, Izetbegovic also will get used to this fact," Dodik said.
Regarding the decision of the Republika Srpska Cabinet to regulate the issue of permanent residence, Izetbegovic today again called on the High Representative to BiH, Valentine Inzko, to react to "the clear anti-Dayton activities of Republika Srpska."
Regarding the story of a referendum on independence for Srpska, Izetbegovic said that this story will last till the elections, namely, that it will "disappear on October 12."
"This is coming from one segment of politicians in Republika Srpska, from Dodik's SNSD," Izetbegovic said, adding that other parties "have really matured."