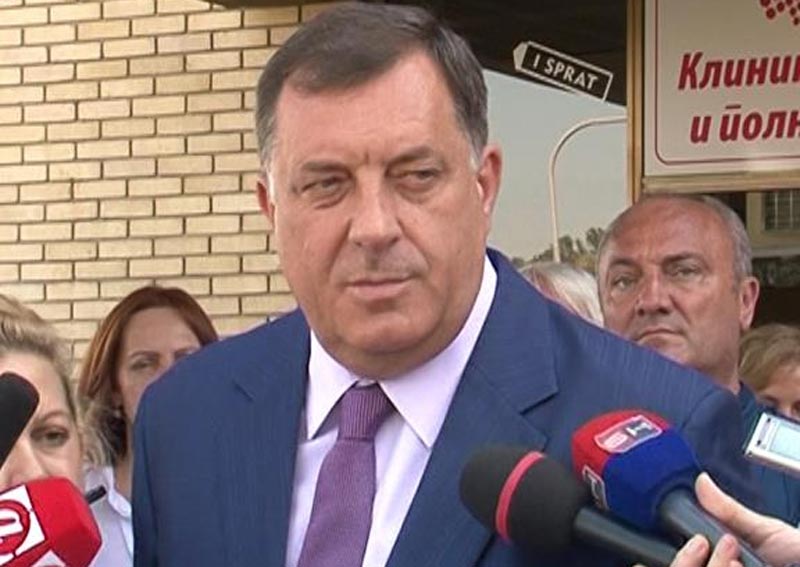 Milorad Dodik said on Monday that the Serb entity in Bosnia "will never recognize genocide in Srebrenica because it did not happen."
The Serb Republic (RS) president spoke on the anniversary of the war crime committed by Serb forces in Bosnia against Bosniaks (Muslims).
According to Dodik, Bosniaks have been "manipulating the number of victims, starting with the false story about 8,700 dead, which the Hague Tribunal reduced to 5,000, and now the number in use is 4,000."
"We don't know which is true. We're not running away from it, but we want the truth to be determined," he said.
Dodik noted that he in the past suggested that "a neutral commission" should examine the case – "instead of using an imposed report, which (former high international representative) Paddy Ashdown forced the then RS authorities to accept under pressure."
"I am sorry to be saying this on this day. I have no intention of playing down anyone's grief, but this has become a topic that is exclusively political," Dodik told reporters in Banja Luka.
RS officials did not attend Monday's commemoration at the Potocari memorial center near Srebrenica. Serbian officials were told earlier they would not be welcome there. The only politician from Serbia attending was LDP party leader Cedomir Jovanovic, who said he "believes the day will come when representatives of authorities from Serbia and the RS will stand together in Srebrenica."
Monday marks 21 years since the forces of the Army of the Serb Republic (VRS) entered Srebrenica and committed a war crime by killing about 8,000 people.